Hungry? Feeling like you want a light snack without feeling guilty? Well then why not try to make your own Dry Fruits in the Oven.
It is sweet and delicious, not that hard to make, and it is suitable for all ages to munch on without getting that bad sugar rush.
---
DIY Dried Fruit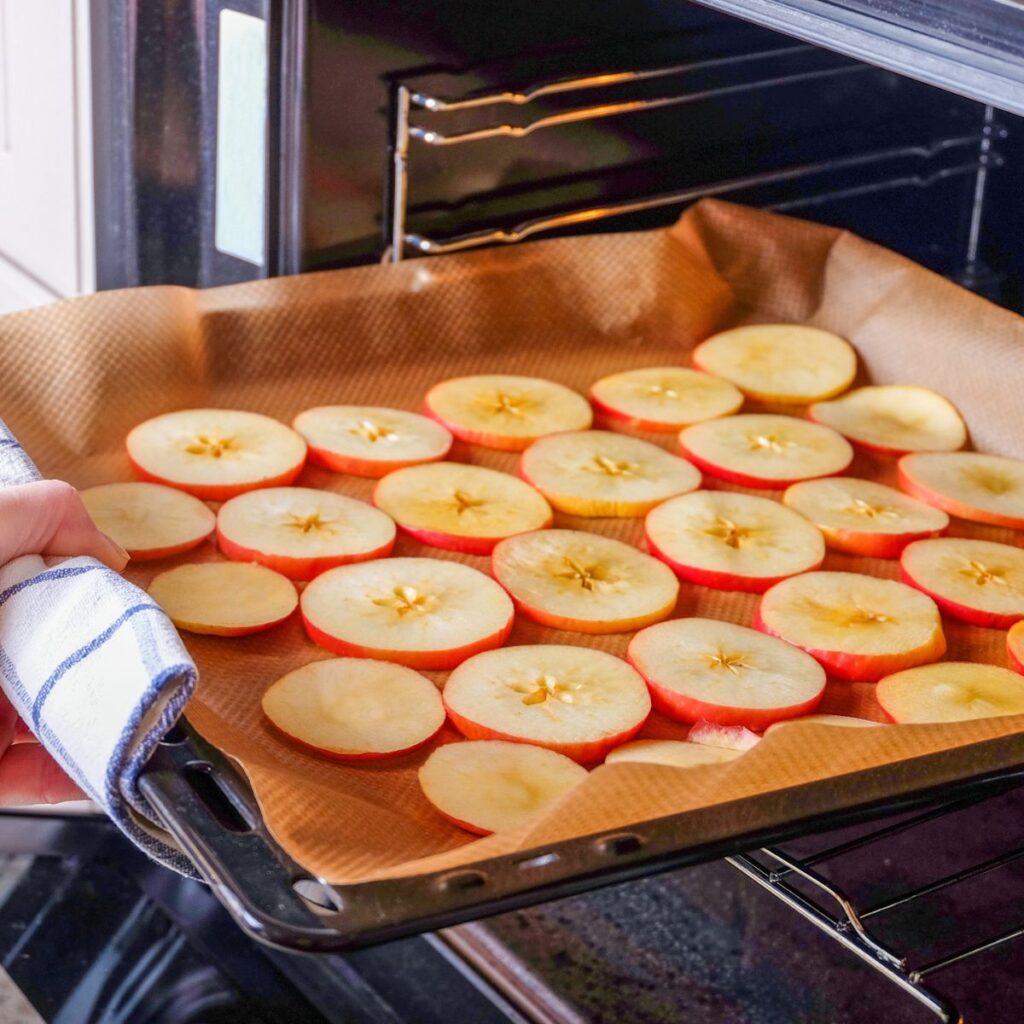 ---
Why Dry Fruits?
When you bring fresh fruit home, you may not have time to eat it all before it becomes overripe or goes to waste.
One of the simplest ways to preserve them is to dry them. Drying fruits in the oven is one of the fastest and safest methods.
You can dry all kinds of fruits – every single taste that you like and enjoy – and enjoy them as a late night snack.
---
Different Dried Fruits
Raisins, cranberries, prunes, cherries, apricots, mangoes, and blueberries are some fruits that are commonly dried.
This is because they are some of the fruits that has the longest shell life.
Pistachios, are also one of the mostly popular dried fruit that you will come across.
As we have many different dry fruits, it will be hard to mention them all, but keep in mind that they are very beneficial and improve your blood flow.
They are rich in potassium, magnesium and so many other vitamins that are very helpful to keep your immune system healthy.
---
Different Ways to Use Dry Fruits
As I mentioned above, dried fruits can be used in many different ways.
They can also be added to many other things and still be enjoyable.
For example, you can add them to your favorite yogurt and have it for breakfast. You can eat it before going to the gym or even after coming back.
Dried fruits such as dried pineapple, cherries, or strawberries can be stuffed into a variety of homemade dishes.
Something that is preferred when it comes to gift giving is that you can make a basket filled with different colorful dried fruits with some cherries on top, and it will surely be appreciated by the recipient.
---
What Fruits are Best to Dry in the Oven?
All fruits are possible to dry, but some are better than others.
Bananas, for example, have a delicious crispy crunch when dried.
Apples, mangos, papaya, pineapple, cherries, strawberries, and plums are also some of the better fruits. They will keep that sweet flavor when dried.
---
Enjoy Your Dried Fruits as a Healthy Snack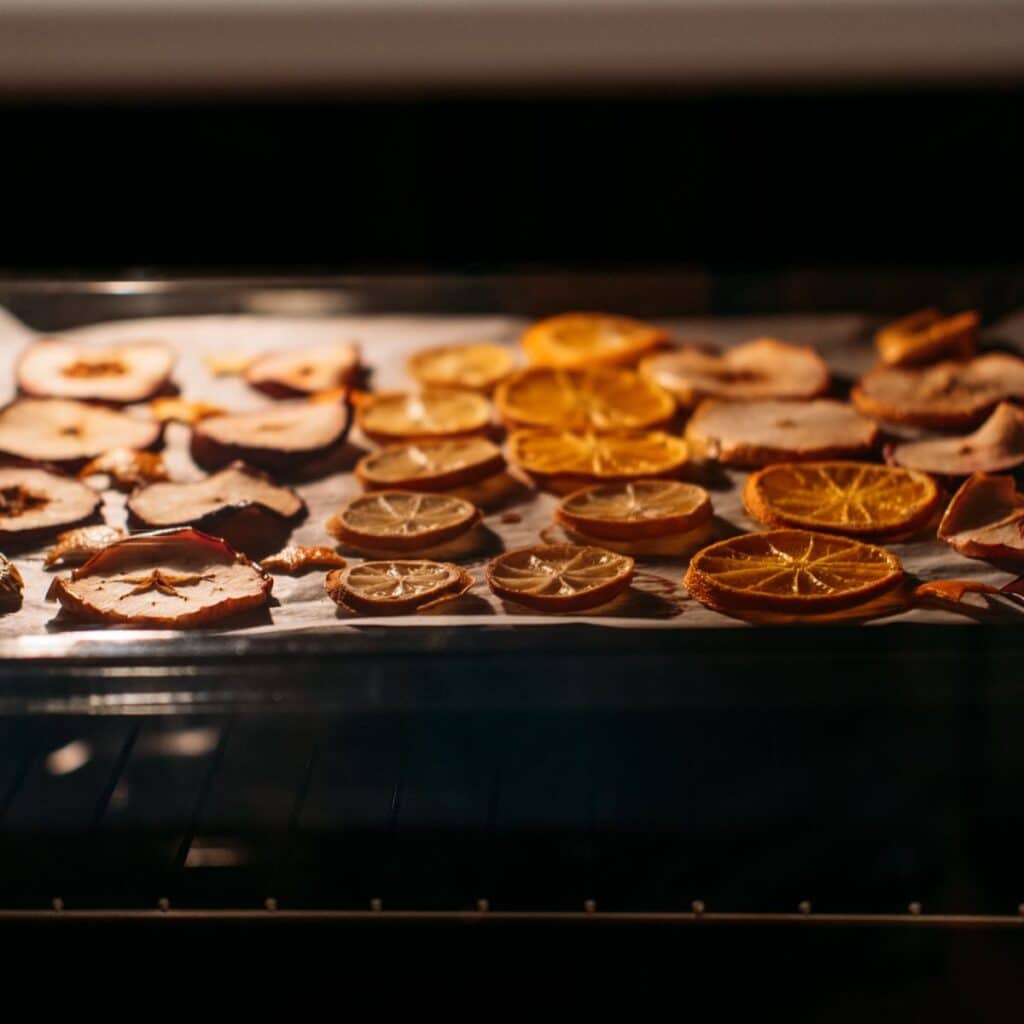 ---
Different Flavors
Want to have fun and mix it up a little? Well, you can play with flavors even when it comes to dry fruits.
When slicing your fruits up, instead of washing them with water you can use the juice of that specific fruit.
This will add a stronger flavor of the same fruit. If it doesn't have a lot of juice you can mix it up with some complementary juice-dried fruit, for a vivid new flavor.
If you want to make it even more flavorful, you can add a little lemon juice, or even sugar. You can also add a splash of vinegar.
Just leave it for 10 minutes so the juice can come out and the flavor can start to expand.
---
Helpful Tips and Tricks
First, always wash and cut the fruits into slices, if they have any seeds remove them slowly.
Next, you can display the fruits onto a baking sheet lined with some parchment paper and prepare for the oven.
Keep in mind that some fruits need more time to dry. It depends on the size of the pieces and the amount of air in the oven.
After that, preheat your oven to 200 degrees Fahrenheit. Dry your fruits for 3 to 6 hours, and keep checking on the fruits every 30 minutes. When they have the consistency that you want, turn the oven off.
After that, open the oven door until it is cooled down.
Finally, remove your tray and store the dried fruits neatly in an airtight container.
---
The Loveliest Way to Start Your Day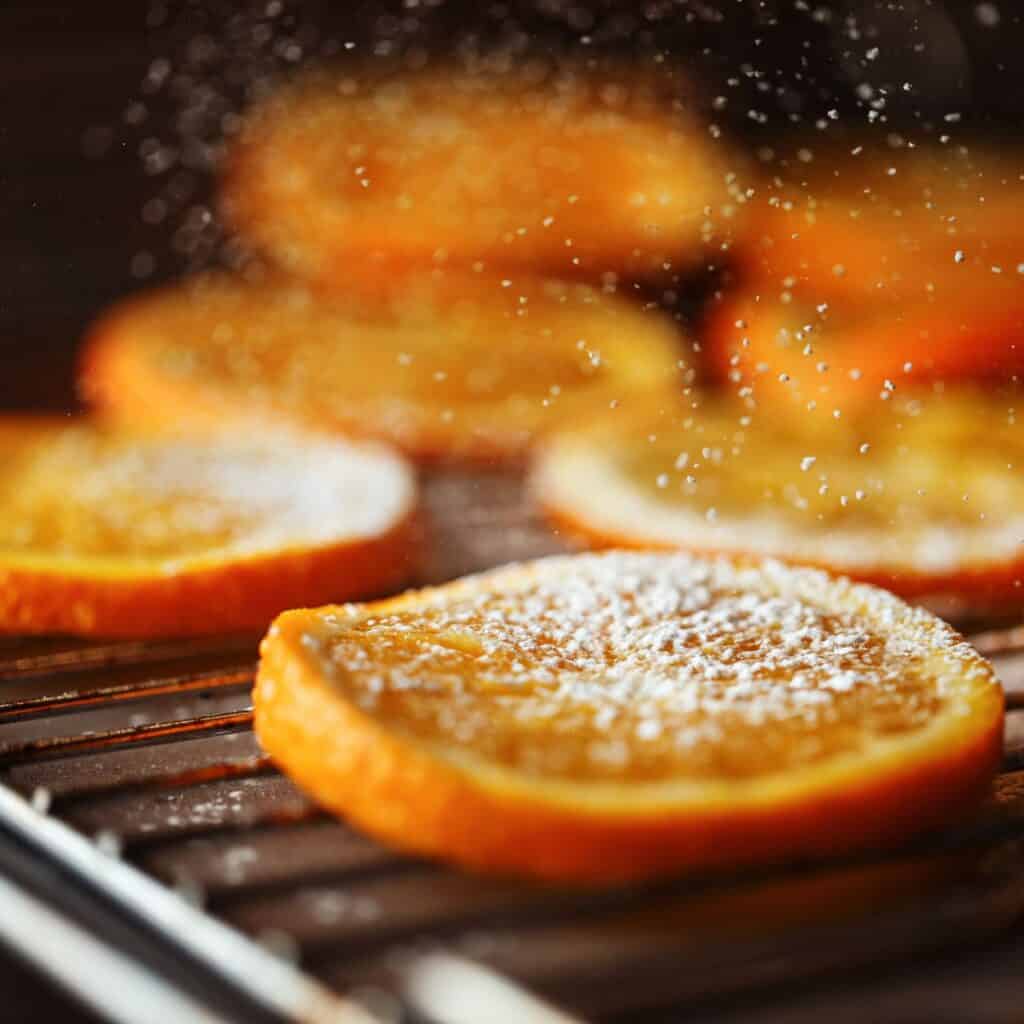 ---
Frequently Asked Questions (FAQs)
What is the lifespan of dried fruits?
Dried fruits can be stored up to 1 year. Always check dried fruits during storage to see that they are still dry, because sometimes if they aren't properly stored, the moisture can spoil them.
Can I over dehydrate fruit?
Yes, if you dry your fruits at 165 degrees Fahrenheit, it can harden the fruit. The outside dries into a hard shell, and during storage, the moisture that the fruit releases will cause mold to form.
Do dried fruits need to be refrigerated?
When it comes to dry fruits, they have less moisture than fresh fruit, which is why they do not spoil as quickly. If you choose to refrigerate them, they will stay fresh longer, and they can last for up to 6 months in your refrigerator.
---
Mix them!
There is nothing that beats that bowl filled of dried fruits. So why not combine some.
Cherry, pineapple, and blueberry are very tasty together. Imagine adding them to some granola for breakfast. Yummy!
Other great fruits to combine are grapefruit, kiwi, and strawberries. They are rich in vitamin C and are very helpful for your immune system.
Keep them close during the winter season, keep munching on your dried fruits from the oven, and stay strong and healthy.
---
Do Not Miss Out on these Tips and Tricks
---
How to Dry Fruits in the Oven
Craving a healthy snack? Make your own dry fruits at home and enjoy them in many different ways.
Ingredients
1 pound strawberries or any other fruit of your choice
Instructions
Preheat oven to 200 degrees Fahrenheit.

Add a baking sheet with parchment paper.

Slice strawberries into uniform slices, approximately ⅛ inch thick, if you slice the strawberries thicker, it will take longer for them to dry.

Arrange strawberries on parchment paper, leaving space between each slice.

Bake at 200 degrees Fahrenheit for up to 2 hours, until the tops of the strawberries are dry.

Remove the strawberry slices from the parchment paper and flip them to the other side.

Continue to bake for another 30 minutes to an hour until fully dried.

Remove the dried strawberries from the oven and allow to cool completely.

Store in an airtight container at room temperature.
Notes
Using an electric oven is helpful.
Don't use foil or wax paper instead of parchment paper because the strawberries will stick and you will not be able to flip them over.
You can use a mushroom slicer, if available, it will help with the slices to be more precise.