Healthy bodies come in a variety of shapes and sizes. While weight loss is not a cure-all for health, and not everyone needs to lose weight, it may be something you want to work toward in order to feel your best.
Your diet, when combined with regular exercise, can have an impact on your health outcomes. So, put on your apron and your chef's hat, and skip the recipe research. Here are 10 Healthy Meals to Reach Goal Weight.
---
The Best Meals to Reach Goal Weight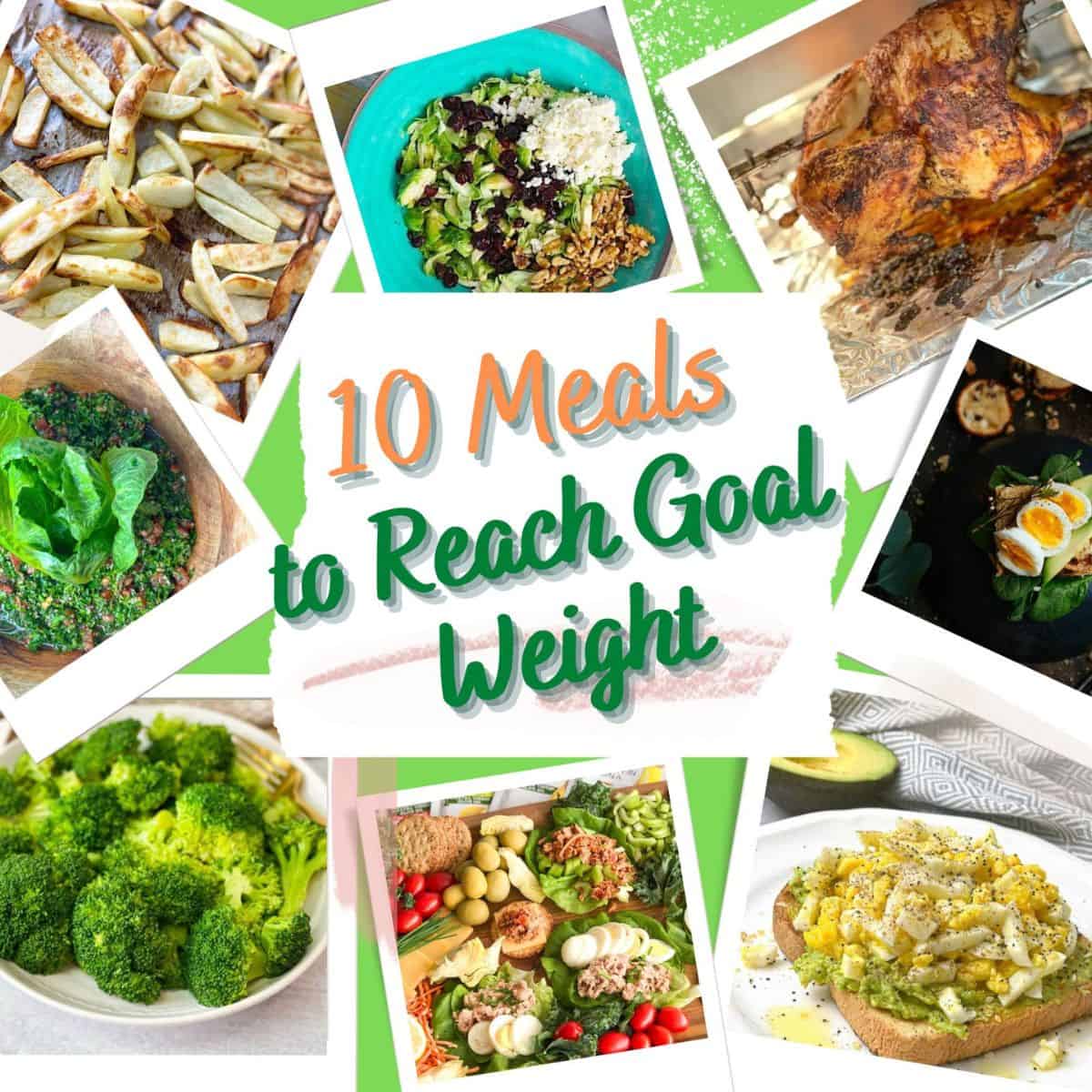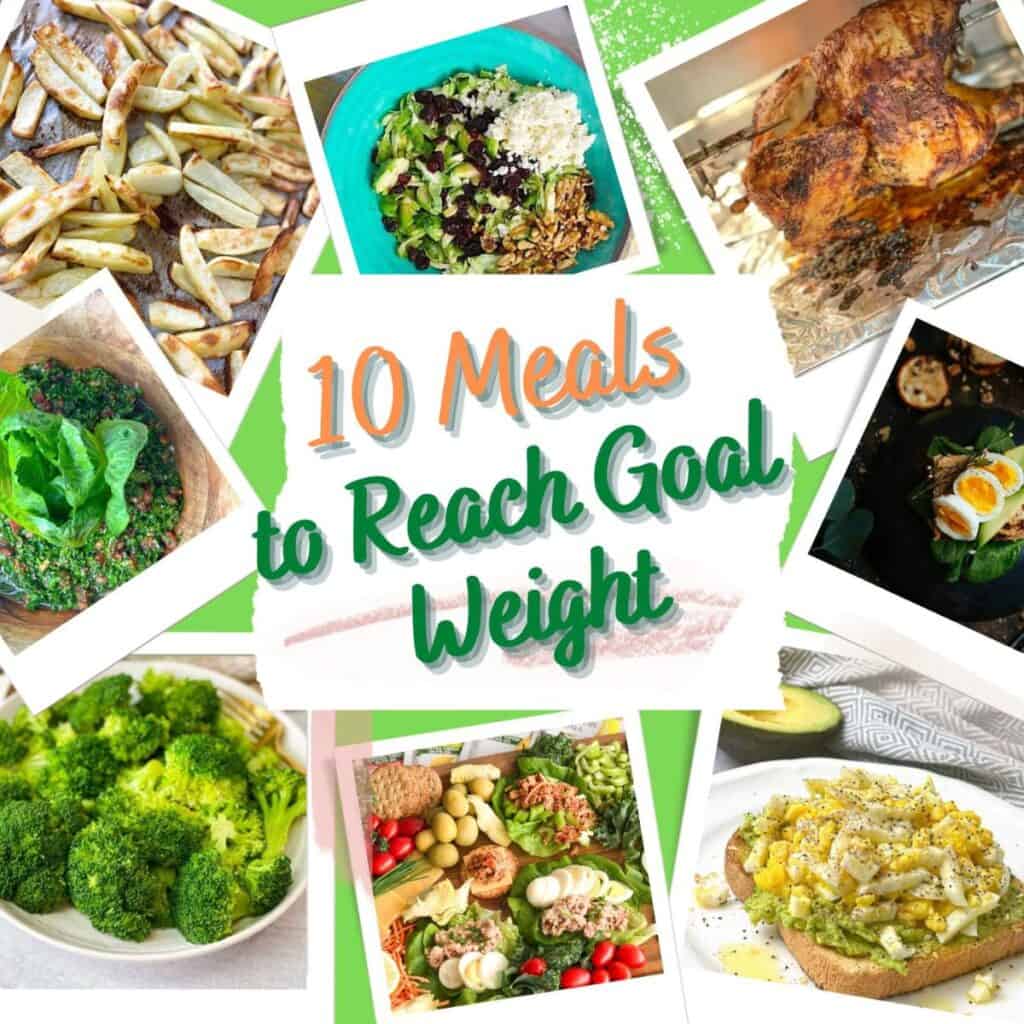 ---
If you're trying to lose weight, meal planning can be a useful tool.
When done correctly, it can assist you in creating the calorie deficit required for weight loss while also providing your body with the nutrients it requires to function and remain healthy.
Meal planning can also help simplify the meal preparation process and save you time.
This article discusses the most important aspects of weight loss meal planning, including a few simple recipes and extra tips to help you reach your goals.
---
Start Your Day Right!
Start your day right with Open Faced Avocado Toast with Boiled Eggs. Eggs and avocados topped on a crunchy piece of whole grain toast to make a balanced breakfast that will keep you full all day.
Feel free to get creative and add toppings as desired. While we enjoy it simply with the boiled egg, you can add additional toppings such as fresh vegetables, sprouts, and seeds.
Open-faced Avocado Toast with Boiled Eggs
When you think you've seen avocado toast made every way possible, here comes a Tiktok trend that will blow your mind. It's so good that you'll crave it for breakfast, lunch, and dinner. Salty and spicy flavors have breathed new life into a breakfast classic.
View Recipe
---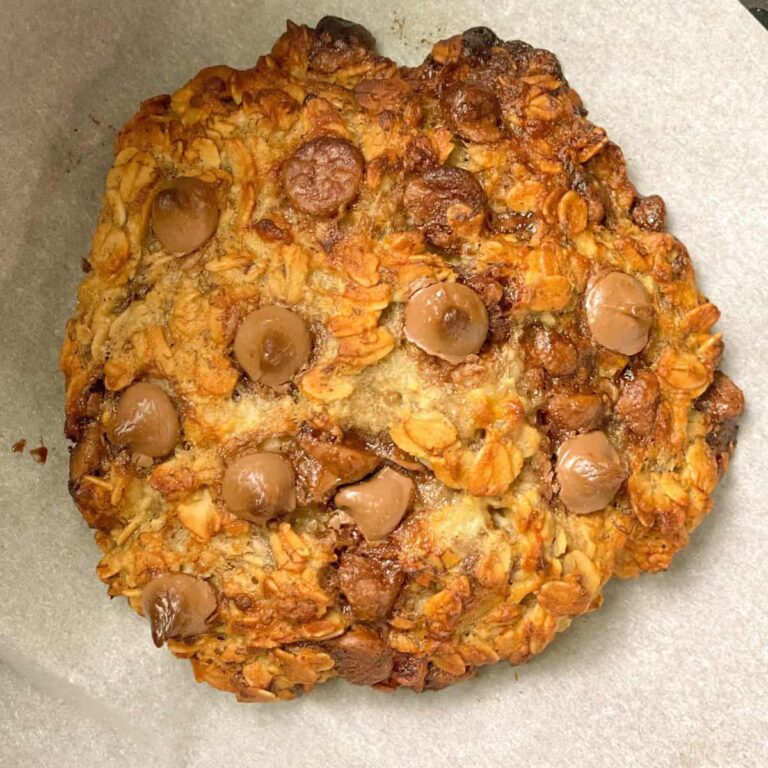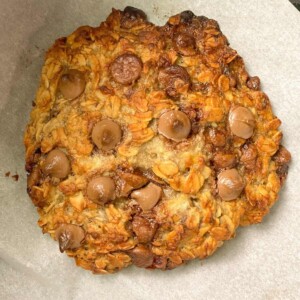 10 Minute Air Fried Breakfast Cookie
Breakfast cookie, anyone? This hearty and healthy 10 Minute Air Fried Breakfast Cookie is naturally gluten free, vegan, low in sugar, and tastes incredible. Made in one bowl and ready in 10 minutes, it will become your new favorite healthy breakfast.
View Recipe
---
The optimum of guilt-free meals and desserts has shapeshifted! This Brownie Baked Oatmeal recipe has definitely taken the lead on meals that satisfy the body and soul!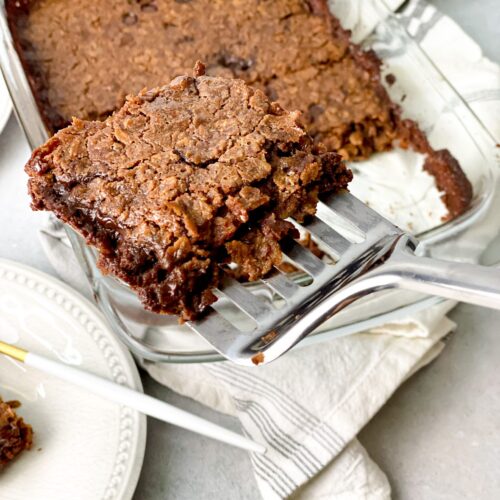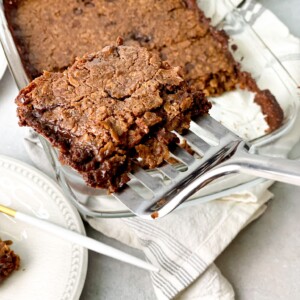 Brownie Baked Oatmeal
A rich and gooey combination of milk, oats, syrup, almond butter, cacao, powder, and chocolate chips; this oatmeal recipe is a perfect reminder that a healthy lifestyle should never be boring!
View Recipe
---
How About Some Eggs?
Hard boiled eggs are one of those kitchen staples I always keep in the fridge. They're perfect for snacking on out of hand, adding protein to salads, and forming a quick breakfast.
Hard boiled eggs are packed with protein and nutrients. They are low in calories and rich in many important vitamins, minerals and nutrients which makes them a great choice if you're trying to reach goal weight . While the yolk provides nutrients, fat and protein, the white is almost exclusively protein.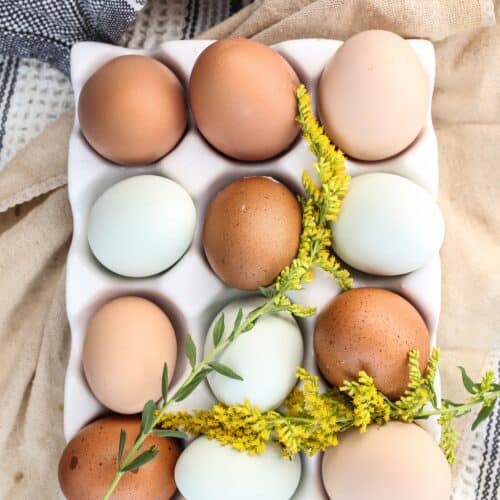 Easy Peel No Fail Hard Boiled Eggs
Eggs are a convenient and inexpensive source of protein. With Perfect Hard Boiled Eggs on hand, it is easy to prepare breakfast, lunch, snacks, appetizers, or dinner. Let's get cracking :)!
View Recipe
---
Craving Some Leafy Greens?
Kale, spinach, collard greens, Swiss chard, and a few other leafy greens have a number of properties that make them ideal for achieving and maintaining a healthy weight. They contain fiber and nutrients that keep you satiated and hydrated, for example. Try these salad recipes to keep your body healthy.
Shredded Brussels Sprouts Salad
Fresh and homemade Shredded Brussels Sprouts Salad is such a delicious, crunchy, healthy, and gluten-free salad recipe that is perfect to serve anytime!
You only need just 4 main ingredients such as brussel sprouts, walnuts, dried cranberries, and feta cheese along with simple mustard-vinegar dressing to make this easy and flavorful salad.
View Recipe
---
A simple, traditional tabouli salad with fresh parsley, mint, green onions, tomatoes, and bulgur wheat in a simple olive oil and lemon dressing will become your new favorite salad. Swap the bulgur for quinoa and make it gluten free.
Tabouli Salad
Whenever you crave healthy and easy salads, this tabbouleh salad recipe is just what you need! Lebanese Tabouli Salad is mouth-watering and so irresistible!
View Recipe
---
Tuna Lovers?
A great thing about tuna is that it pairs well with nearly any vegetable you decide to add to it and blends even better with almost all types of dressings.
That's what makes tuna salad a staple, you can change it up however you like and add to the mix whatever your craving and it will all come together to make the most delicious dish!
Why is tuna healthy?
It is full of omega 3 fatty acids which help reduce inflammation and may lower blood pressure
It is an immunity booster
It aids in weight loss
It improves blood circulation
It contains a good amount of protein
---
Tuna Lunch Board
Who says a tuna lunch can't be creative and easy? This tuna lunch board brings together health, creativity, and simplicity in a gorgeous form. This StarKist Tuna Pouches inspired lunch board has all the essentials of a nutritious meal from protein to veggies, put together artistically to create an appeal for young and old.
View Recipe
Tuna Salad
Tuna Salad is a staple salad in many of our homes and family menus. Whether we make it as a main dish, side dish, light dinner, or a snack, it will be a hit. You know, that's the great thing about tuna, you can have it any time of day and still enjoy it.
View Recipe
---
How About Some Protein?
This succulent chicken dish will impress your family and friends. The skin will crisp to perfection while the meat beneath will remain incredibly moist, leaving everyone craving more! It's healthy and great if you are trying to regulate your weight.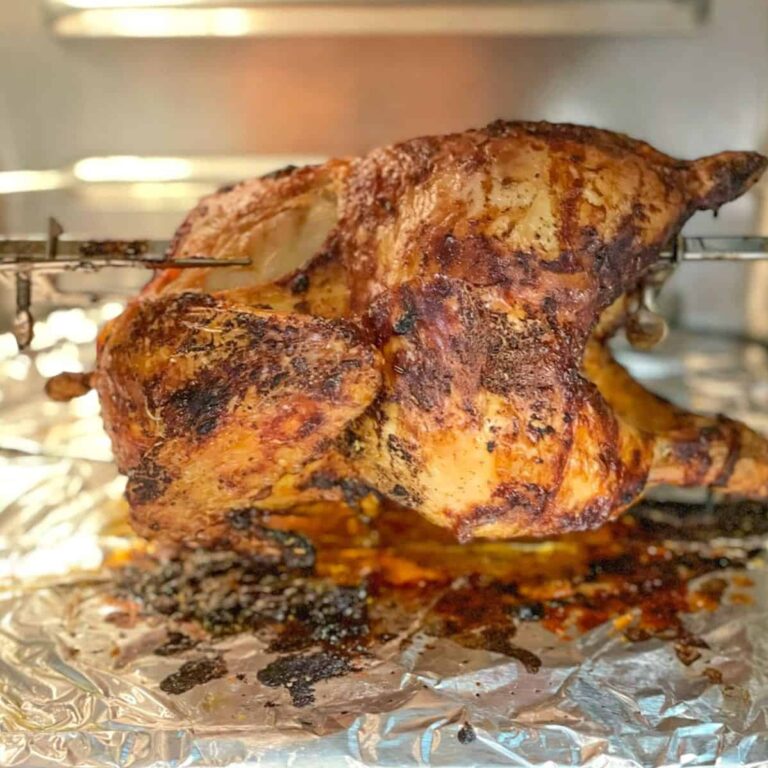 Perfectly Seasoned Air Fried Rotisserie Chicken
Make Seasoned Air Fried Rotisserie Chicken at home in the air fryer in less than an hour. With this simple recipe for cooking a whole chicken in your air fryer, you can replicate the flavor, lovely burnished skin, and moist texture of a classic rotisserie chicken.
View Recipe
---
Healthy Side Dishes, Anyone?
This flavorful broccoli recipe is perfectly seasoned with olive oil and black pepper. Ten minutes and it's ready! Low-calorie, low-fat, low-carb, delicious, and healthy Perfectly Boiled & Seasoned Broccoli!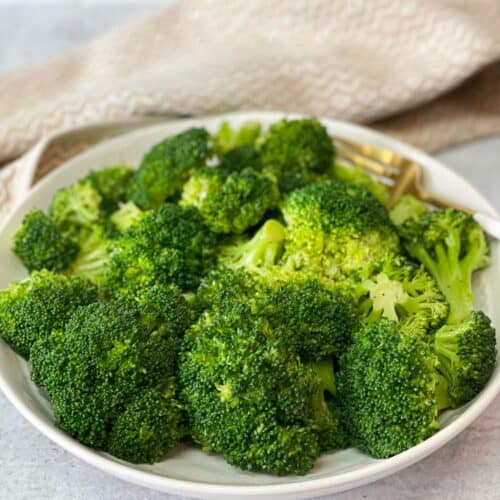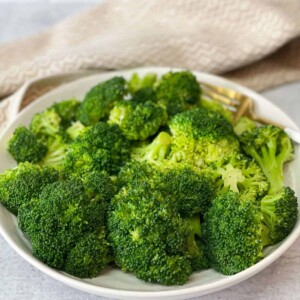 Perfectly Boiled and Seasoned Broccoli
If you are looking for a healthy side dish that will add some green to your plate, then you've come to the right place! With this Perfectly Boiled and Seasoned Broccoli Recipe, you can say goodbye to soggy, tasteless broccoli!
View Recipe
---
No matter what you serve them with, these healthy baked French fries will be a hit with everyone!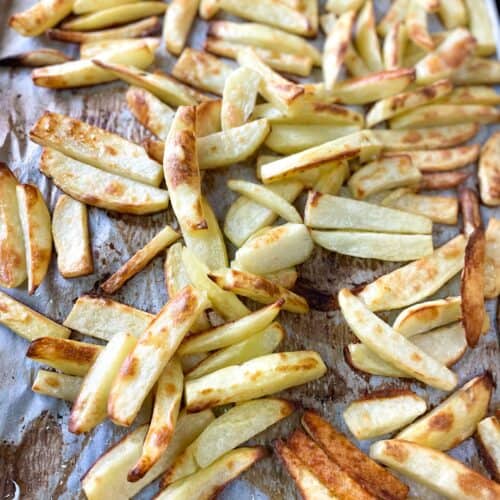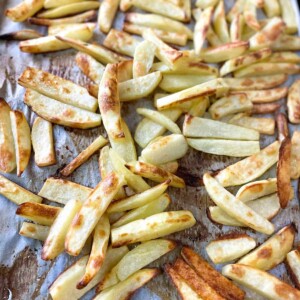 Healthy Baked French Fries
What could be better than biting into a warm, perfectly crisp, slightly salty french fry? These Healthy Baked French Fries pair well with almost anything and are far healthier than deep-fried ones.
View Recipe
---
Keeping the Following Weight Loss Principles in Mind Can Be Beneficial:
Aim for half of your plate to be made up of non starchy vegetables.
Include leafy greens and raw salads in your diet.
Make sure to include lean protein in each meal.
Carbohydrates and starchy vegetables, such as potatoes, should account for no more than one-quarter of the plate.
Healthy fats, such as avocados, olive oil, nuts, and seeds, should be consumed in moderation.
---