What could be more satisfying than a tender meaty dish with savory rich juice? Au jus is a perfect additional factor to boost the flavor of your recipe. However, will you give up and drop your lunch plan if you don't have au jus in your hand? For this reason, I will provide you with the best Au Jus Substitutes to enjoy your recipe.
---
Incredibly Flavorful Agent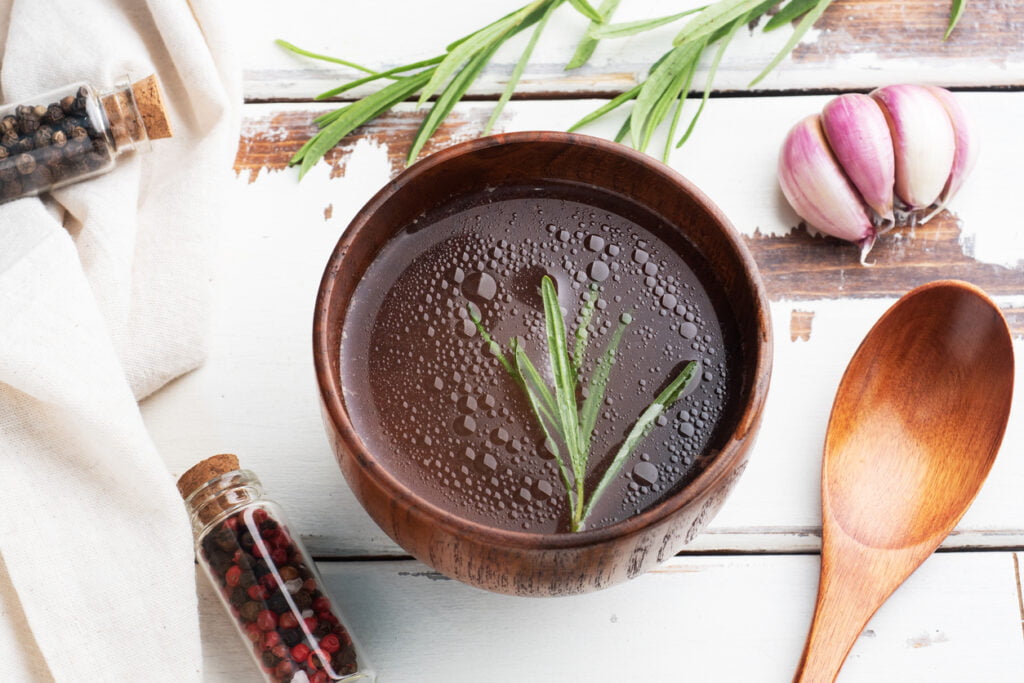 ---
What Is Au Jus?
Au jus is a French cooking term that means "with juice". It refers to meat dishes served with their own juices as a light gravy or broth.
Au jus is a light sauce pulled from the pan drippings secreted by a meat piece while you cooked it. These fat drippings are the fluids of prime rib or roasted meat.
---
Why Do You Need an Au Jus Substitute?
Chefs all over the world consider au jus substitutes as rich savory flavor add-ins to recipes, especially for beef, lamb, and chicken.
These ideal meat juices are also used to make perfect pan sauces and classic French dips.
With this saucy flavor enhancer, your Mississippi pot roast and roast beef sandwiches, like French dip sandwiches, will rise to another level.
---
Beef Broth
Beef broth is the savior when you grill steak or roast meat, but unfortunately, you are running out of au jus to add. In this case, I recommend opting for beef broth, which is a great alternative to the au jus gravy mix.
Beef broth is so simple, easy, and quick to prepare. Make this mixture by simply boiling meaty beef bones seasoned with pepper and salt.
For best results, add water to the pressure cooker to cover the bones, then add onions, carrots, bay leaves, celery, and other herbs of your own preference.
You will take into consideration that your broth taste will vary slightly depending on the spices and herbs you add.
---
Beef Stock Powder Sauce
The beef stock powder is the dehydrated form of beef broth. It has the same rich taste that the meat drippings produce.
To make Beef Stock Powder Sauce, mix a cup of water with the beef stock powder in a small saucepan. Then, add dried parsley, black pepper, garlic powder, and onion powder and bring to a boil.
Stir well until the dried ingredients have dissolved. To reach the desired consistency of the sauce, add cornstarch powder on low heat and stir well.
---
Beef Bouillon Cubes
You will not regret trying this au jus alternative, especially if you don't want additional flavors like spices and herbs.
These cubes are concentrated dehydrated beef stock combined with spices in form of easy-to-use blocks.
While these beef bouillon cubes have different sodium amounts that vary from one brand to another in addition to the taste, most of them include onion powder.
To make Bouillon Cubes Sauce, boil one beef bouillon cube with 3 cups of water and 1 tablespoon of starch.
---
Delicious and Quick Solution!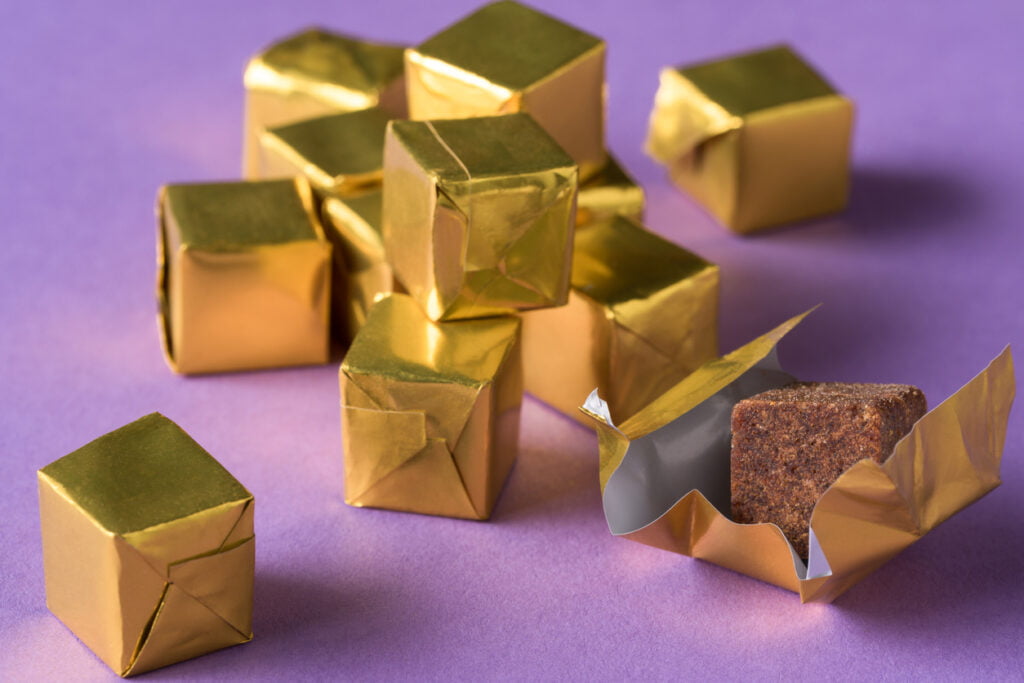 ---
Brown Gravy
One of the best substitutes for au jus sauce is brown gravy. This type of substitute has a thicker and creamier texture rather than juicy. Brown beef gravy is perfect to drizzle on top of roast beef like Mississippi roast.
Beef stock, heavy cream, butter, flour, seasoning, and Worcestershire sauce are the primary ingredients to prepare the brown gravy.
If you don't have Worcestershire sauce, you can substitute it with soy sauce.
---
Chicken Broth
Don't have beef broth or stock on hand? Then don't worry. You can still enjoy your meaty dish by using chicken broth in place of au jus.
Rich in chicken flavor, this type of broth is lightly seasoned with earthy herbs. Put the essential ingredients in the slow cooker, add water to cover, bring to a boil, and wait for a heavenly result.
The essential ingredients of this tasty au jus substitute are bony chicken pieces, onions, celery, carrots, and other earthy herbs.
Chicken stock requires almost the same ingredients as the broth except for bony chicken pieces. For the stock, you need to use chicken bones only.
---
Look at the Incredible Color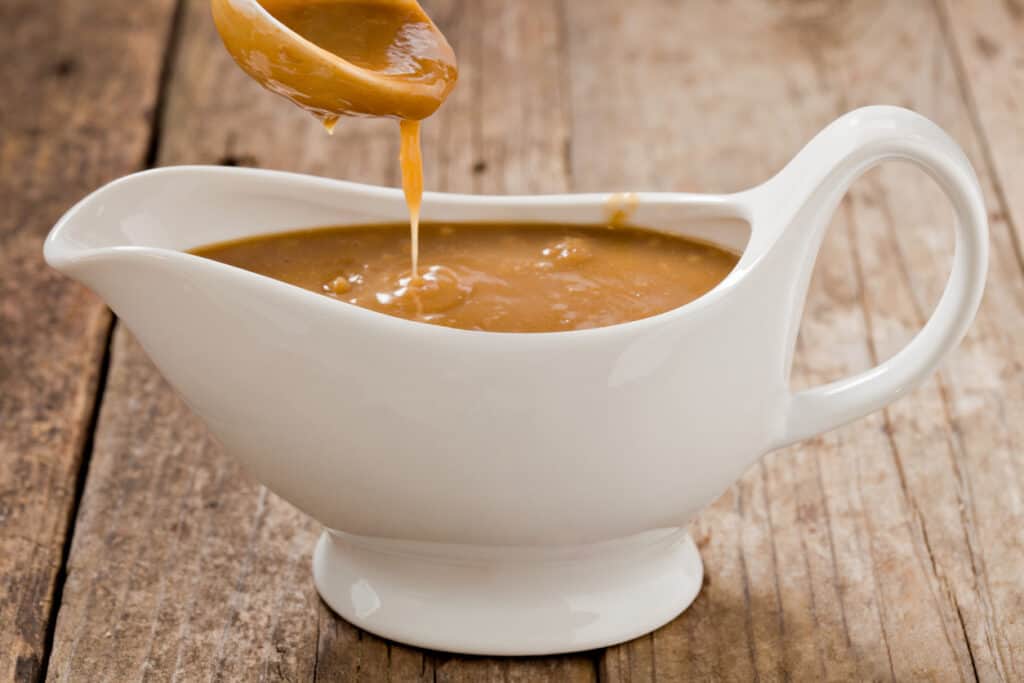 ---
Vegetable Stock
Vegetable stock is a versatile liquid used to cook other delicious dishes. This will be the perfect substitute for vegan and vegetarian people.
An easy way to prepare the vegetable broth is to bring water to boil, then add salt, spices, and the following veggies and herbs.
Onions, carrots, mushrooms, celery, mushrooms, parsley stalks, bay leaves, and rosemary will end up with a great substitute with a savory flavor.
---
Onion Mix Soup
If you don't have much time, then onion mixed soup is what you are looking for.
Add all the simple ingredients you need to make this good substitute and count for ten minutes so your onion mix soup is ready.
To the water, add onion wedges, salt, celery seed, dried parsley, paprika, seasoning, and beef bouillon.
You can make the homemade dry onion soup mix by mixing the above-mentioned ingredients and storing them in a mason jar. Make sure to use dried onion flakes instead of fresh onion wedges.
---
Demi-Glace
Impress your guest by adding to your meat some Demi-Glace, a rich, flavorful sauce that is highly recommended as a substitute for an au jus packet.
Demi-Glace is a French word that means half glaze and needs to reduce the broth until it becomes thick and packed with extra flavor.
This thick sauce can be made from beef stock, chicken stock, or even vegetable stock and it is perfect to be in place of the au jus mix.
---
Tips and Tricks
Thicken the au jus substitute using flour. Corn starch and tapioca starch are more recommended to use than normal wheat flour since they reduce the gluten content in meat recipes.
To make homemade au jus, add flour, corn starch powder, soy sauce, and butter to a saucepan and on medium heat and stir until they get a paste texture.
---
Frequently Asked Questions
What is the difference between broth and stock?
The major difference between broth and stock is that broth is made from meat and vegetables, while stock is made with bones.
How to store au jus substitutes leftover?
To store au jus leftover, keep it in an airtight container in the refrigerator for about 3 to 4 days.
How do
you freeze leftover au jus?
Divide au jus leftover in an ice cube tray and freeze it. Once frozen, place the cubes into a sealed plastic bag in the freezer for up to 6 months.
---
Try these Delicious Recipes