Are you a parent struggling to make your kids eat vegetables? Do your children often complain about the texture of vegetables in meals you cook? If so, then this easy kid-friendly pasta sauce recipe is your ultimate way out.
Prepared with a bunch of veggies, this sauce is a great way to prepare any of the kid-friendly pasta recipes of your choice. You can have it with your whole family as a pasta dish for midweek meals, busy weeknights, or an easy weeknight dinner.
---
A Pasta Dressing Party!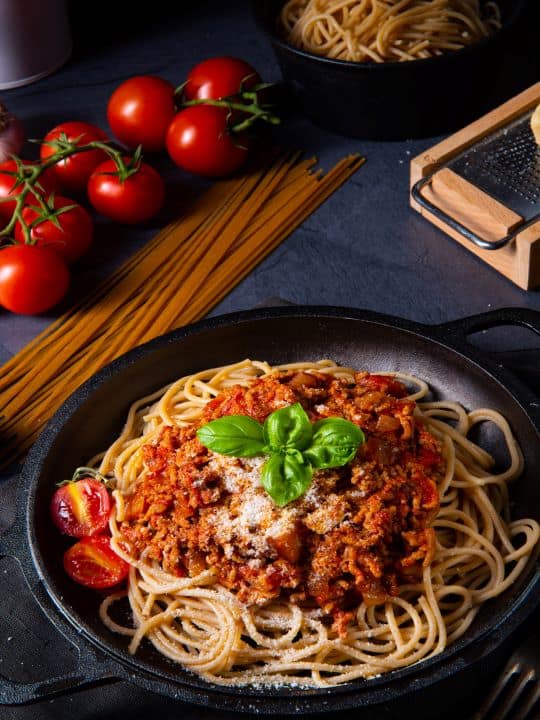 ---
How Is This Spaghetti Dressing Kid-Friendly?
Many of us, as parents, work hard to convince our kids to eat fresh vegetables. So many kids are picky eaters who complain about the texture or flavor of some dishes.
To avoid a shower of complaints and to make sure that your young beloved ones -especially picky kids- eat healthy, I offer you this recipe of a silky sauce which contains hidden vegetables. In fact, the vegetables are actually disguised in the form of a veggie pasta sauce.
---
Proudly Made for Pasta
---
Storing and Serving Tips
Storing the Pasta Sauce
You can prepare the pasta sauce beforehand and keep it refrigerated for 3-5 days. Just make sure it is kept in an airtight container to maintain its taste and texture.
You can freeze the kid-friendly sauce, too. It remains valid up to 6 months in the freezer. But you have to place it well-sealed in an airtight container or zip lock bags.
Serving the Kid-Friendly Sauce
This vegetable pasta sauce is so flexible and versatile that you can link it with a lot of dishes. Then, you can have it with ground beef, spaghetti pie, Italian sausage, garlic bread, and many others. You can use it as a pizza sauce, a meat sauce, or marinara sauce as well.
Don't forget to check the recipe card for more useful hints.
---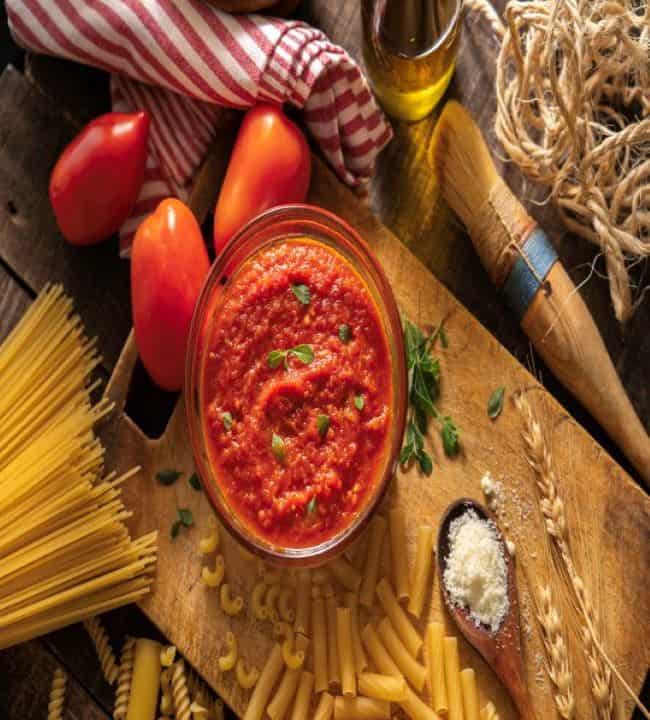 ---
Want to Know More?
Do I have to heat the previously-stored sauce?
You don't have to if you want to add it to a cooked pasta for example. So it works well if it's at room temperature.
What can I add to this pasta sauce?
You can add fresh basil leaves, extra veggies of your choice, parmesan cheese, cream cheese, or a little bit of tomato sauce.
Can I make it a sauce for the whole family?
If you like to go for spicy food, you can add your preferred spices to this spaghetti sauce, but it would not be suitable as a baby pasta recipe for example.
---
Purity in a Sauce for Children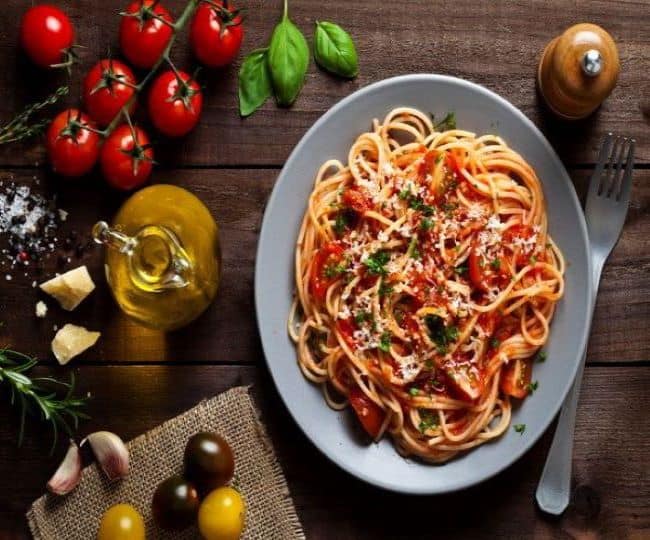 ---
What Do You Need to Prepare This Veggie Dressing?
You can make this homemade sauce or easy kid-friendly pasta sauce with nutrient-rich vegetables that will turn it into a creamy sauce once ground. In this way, your favorite pasta is ready in no time. So what are the ingredients?
Tomatoes: Make sure you get fresh tomatoes that are red and ripe.
Zucchini: Choose them of almost similar sizes to be cooked into perfection.
Bell Pepper: It can be red bell pepper to give the silky sauce its bright color.
Carrots: They add brighter colors to the sauce alongside their nutritive value.
Onion: It gives that special tangy flavor.
Garlic: A sharp addition like this is for sure necessary.
Coconut Milk: If it's unavailable, you can replace it with olive oil.
Optional Ingredients: You can season your veggie sauce with fresh herbs, Italian seasoning, or Italian herbs.
---
A Palatable Dressing for Any Gourmet Spaghetti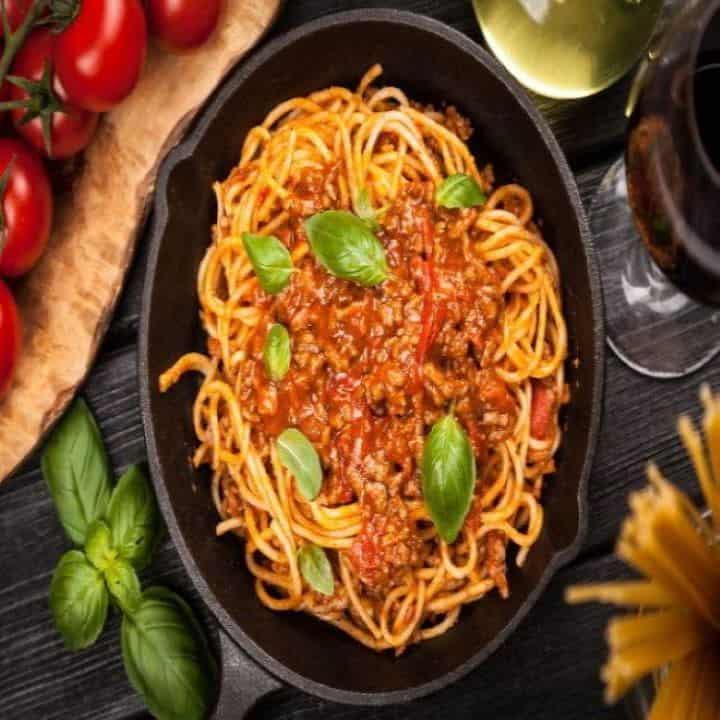 ---
How Can You Prepare It?
First of all, wash the vegetables very well, and dry them. After that, chop them into thick pieces and place them on parchment paper. You can add your favorite seasonings at this point.
After that, roast them for 40 minutes. You can choose to cook the veggies instead. In this case, put the clean vegetables in a slow cooker or a crock pot, and let them simmer at low heat or medium heat. Avoid medium-high heat levels because it might mash the vegetables.
Finally, toss the vegetables into the food processor and blend them all for 2-3 minutes. The result is a big batch of sneaky veggies that will trick your kids into eating vegetables compulsively. If you get extra amount than you need, use half of the sauce, and keep the remaining sauce for a future meal.
---
Other Recipes You Must Try:
Check out the following list for other creative sauce ideas and recipes.
---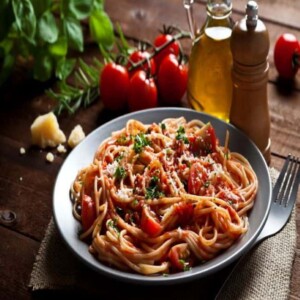 Kid-Friendly Pasta Sauce
Cooked with healthy veggies, this vegan pasta sauce is so flexible that it can relate with any of the healthy meals you prefer to have at any time of the year. It also contains sneaky veggies that your kids will enjoy eating without nagging about the texture of the vegetables.
Ingredients
Tomatoes

Carrots

Zucchini

Bell Peppers

Garlic

Onions

Coconut Milk
Instructions
Wash the vegetables very well.

Cut them into thick pieces after they dry.

Place them on a baking tray to roast in the oven or in a slow cooker to simmer.

You can drizzle them with your favorite seasonings.

Place the cooked veggies in the food processor and grind them to get a creamy sauce.
Notes
If you want to use this sauce in a pasta recipe, consider the following hints.
To make the spaghetti recipe al dente, follow the package instructions precisely if it's penne pasta, rotini pasta, or any other type.
If you find the sauce very thick, you can add some pasta water to make it of the desired texture.
Now, the only thing you can do is to start gobbling your delicious meal with your young fussy eaters.
Like this recipe? Rate and comment below!