---
What do I have to say about this dish? BELLISSMO! Oh and DELIZIOSA! I'm not Italian, but I love them for many different reasons, one being the amazing dishes they have put out into the world. From pasta to pizza, there's no denying the Italians have a sophisticated palette. Italian food fills the tummy and captures the heart. You can enjoy my Tomato Parmesan Spaghetti by yourself, with family, or with friends.
---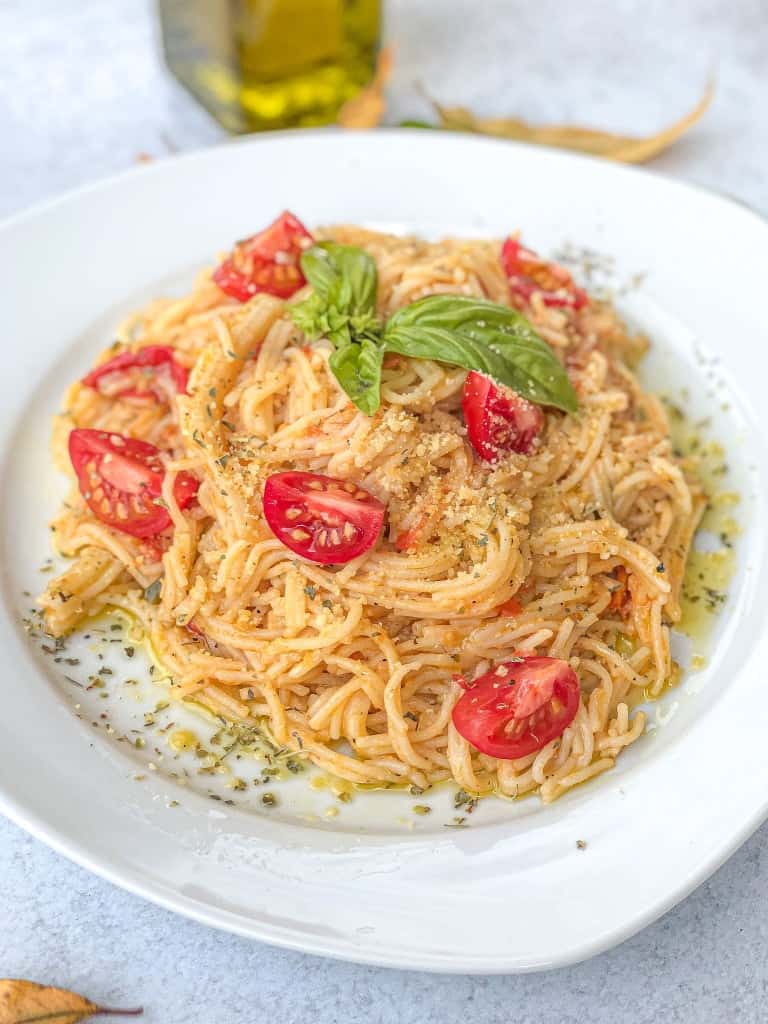 ---
Fun facts about spaghetti:
it's believed the Etruscans made pasta as early as 400 B.C
spaghetti is the plural form of the Italian word "spaghetto", which comes from the base "spago", meaning "thin string"
January 4th is National Spaghetti Day!
during World War II, American soldiers became familiar with European cuisine, and came home tales about spaghetti, demanding its presence on the American market
The great thing about spaghetti, or pasta in general, is that it blends well with nearly any flavor. You can get as creative as you like with spaghetti dishes. You can make spaghetti salads with store-bought dressings or make your own dressing and drench your spaghetti with it. Also, you can change up sauces on spaghetti. There's such a variety of them ranging from pesto to marinara. I love experimenting with sauces and dressings in general. So, imagine what flavorful dishes I can come up with when it comes to pasta! You can too!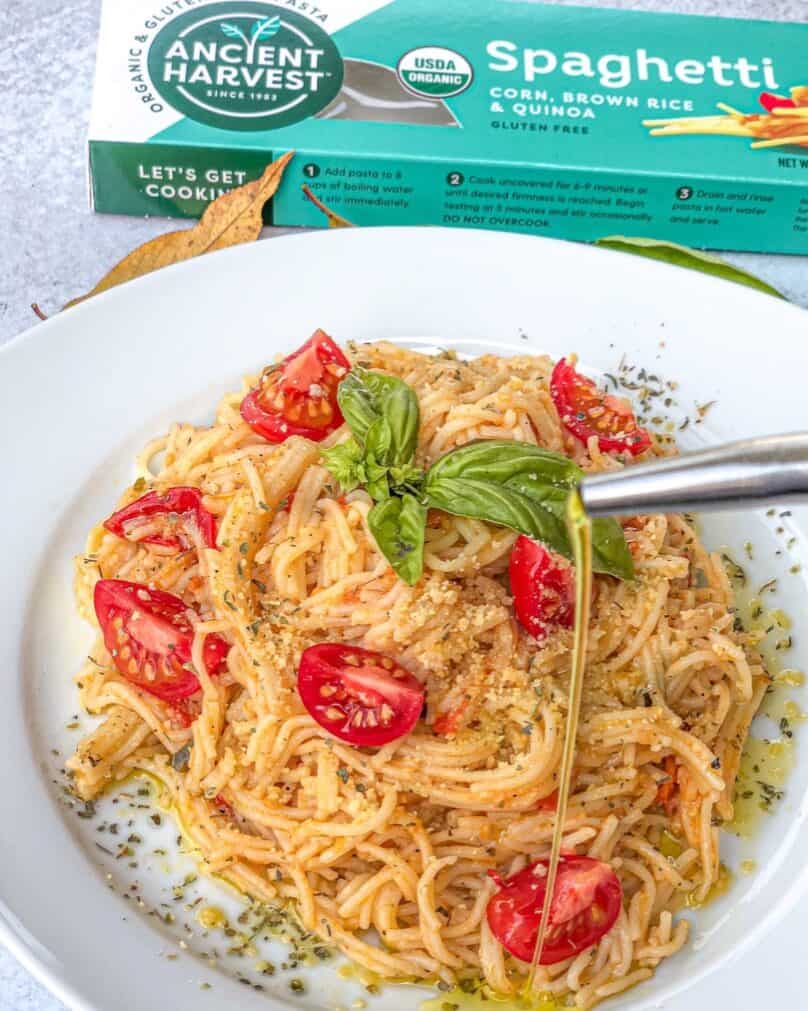 ---
What goes into tomato parmesan spaghetti?
spaghetti
olive oil
garlic
lemon juice
parmesan cheese
salt & pepper
Don't miss out on this easy-to-follow recipe! Save it, make it, and share it with friends and family so they can enjoy it too! This is a family-favorite in my house. I love it because not only is it delicious, but can be put together pretty quick!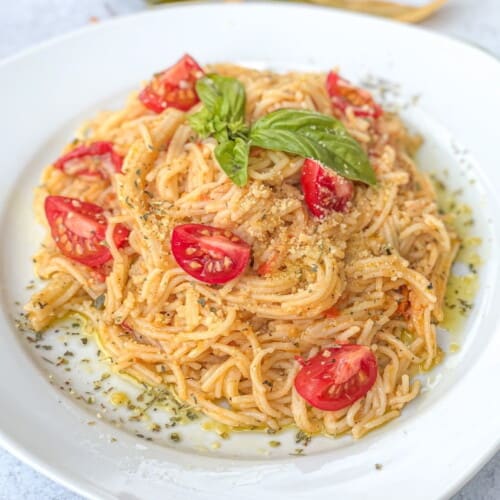 Tomato Parmesan Garlic Spaghetti
This unique spaghetti dish is packed with flavor and simple to make!
Ingredients
1

8oz

spaghetti

4

tablespoons

olive oil

3

cloves

garlic

,

crushed

¼

cup

cherry tomatoes

,

halved

3

tablespoons

lemon juice

½

cup

parmesan cheese

salt & pepper
Instructions
Boil spaghetti according to instructions. Meanwhile, in a large skillet on high heat add olive oil, crushed garlic, and cherry tomatoes.

Sauté' ingredients for a few minutes then add 1 ladle full pasta water, minced fresh basil, lemon, salt and pepper, and parmesan cheese. Allow to cook on low heat for 5 minutes. Drain the spaghetti, then mix in with the sauce. Enjoy with a drizzle of olive oil, chopped basil, and a sprinkle of parmesan cheese.
Notes
Like this recipe? Rate and comment below!