Pizza is unquestionably one of the most beloved foods in the entire world. We've probably all tried our hand at making it at home, but what if I told you that there's a secret that could transform a good pizza into an exceptional one? It all comes down to using the right pizza prepping utensils!
---
Upgrade Your Homemade Pizza Experience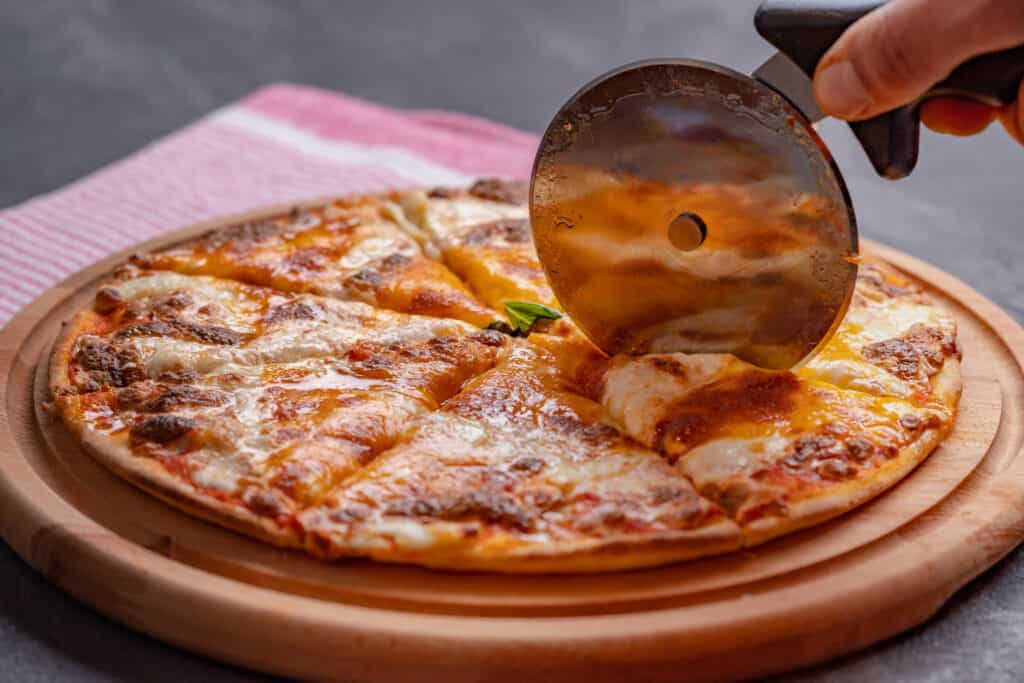 ---
Choosing the Best Pizza Prepping Utensils
Choosing the best pizza prepping utensils is important for several reasons. First and foremost, it makes the process of making homemade pizza a lot easier and less messy. They also have a direct impact on the quality, taste, and texture of your pizza.
To ensure that you're getting the best possible outcome every time, I have listed the essential pizza prepping utensils and how to choose the right ones.
---
Baking Steel
If you really want to take your pizza game to the next level, investing in good baking steel is a must. It is a real game changer when it comes to achieving a mouthwatering, pizzeria-quality crust. When selecting the perfect baking steel, there are a few characteristics to keep in mind.
First of all, it should have excellent heat conductivity, enabling it to reach high temperatures and produce a crispy crust that makes a great pizza. It should also have the capacity to retain heat allowing you to bake multiple pizzas back to back without sacrificing quality. Lastly, your ideal baking steel should be versatile enough to be used for other baking purposes and easy to clean.
---
Create A Pizza That Truly Stands Out
---
Food Scale
To achieve a top-notch pizza, precision is key; especially when it comes to measuring your ingredients. To create a pizza that stands out, and that is perfectly balanced in flavors and texture, you must add just the right amount of each ingredient.
A good food scale should be accurate, simple to use, and has a button to switch units of measurement. It would be a plus if it stayed on for a few minutes before automatically shutting off.
---
Measuring Cups and Spoons
Similar to the food scale, having measuring cups and spoons ensure that you use the exact amount of the ingredients required in your recipe. It will help you achieve the perfect balance of ingredients which is crucial for the overall quality of your pizza.
Not following the required amounts of certain ingredients can throw off the texture and taste of your dough, sauce, or toppings, and eventually affect the final product.
When looking for measuring cups you should be focusing on two factors: accuracy and durability. You need to ensure that your cups and spoons are giving you the exact amount that you need without bending under pressure.
---
Make The Perfect Pizza With The Right Utensils
---
Dough Scraper
A dough scraper can assist you in many ways. Its main purpose is to remove the bits of dough stuck onto your surface which results in a clean to work with. Doing so ensures that you're maximizing the use of your dough.
Not only that, but a dough scraper could be of great assistance in dividing the dough into equal portions. When looking for a dough scraper, go for a stainless steel blade with a plastic handle.
---
A Reliable Pizza Oven
An oven might be a bit of an investment, but it's sure to pay off in the long run. Having a reliable oven ensures that you will be able to produce pizzeria-quality pizzas every single time.
Another reason why a good oven will be a good investment is versatility. Your ideal oven will deliver perfectly baked goodies time and time again! For those who are planning an outdoor pizza party, having a portable oven will come in very handy.
Here are a few features that you need to look for when choosing an oven. Firstly, go for an oven with a glass door. It is also important to choose an oven with a Sabbath mode, which disables the automatic shut-off feature and allows it to run for more than 12 hours. Another feature to look for is a delay timer, which allows you to set your oven to start baking at a later time.
---
Take Your Pizza Game To The Next Level!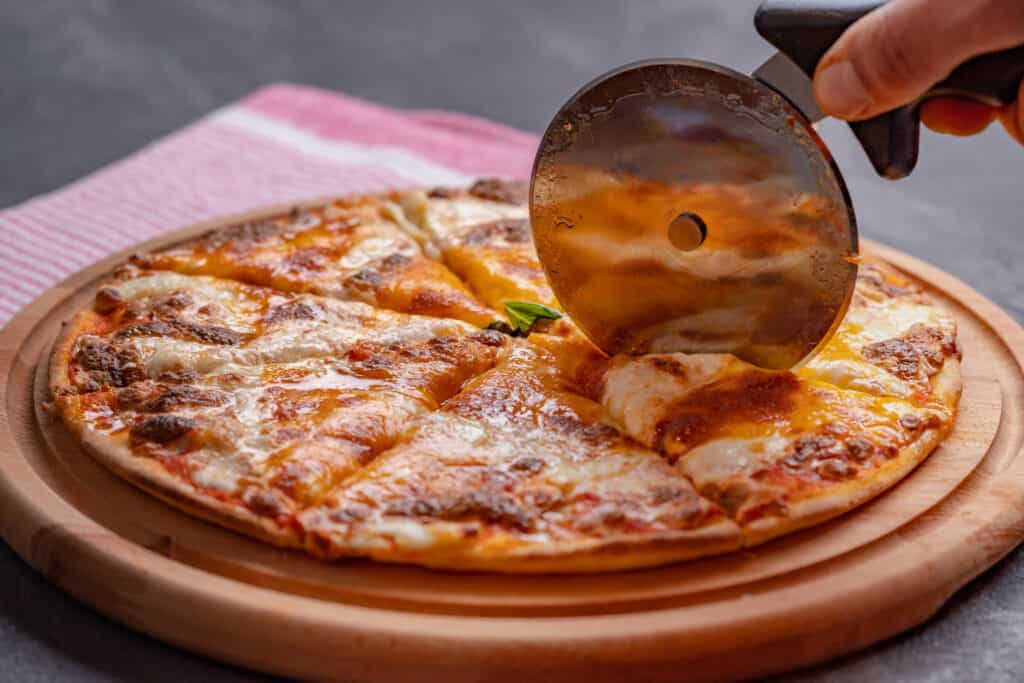 ---
Pizza Peel
If you're very serious about your pizza making, and you are equipped with a pizza oven, having a pizza peel is an absolute necessity. A peel will allow you to effortlessly transfer your pizza in and out of the oven, and to move it around needed during the baking process. The pizza peel you need is the one that has a thin edge.
---
A Pizza Wheel
After investing your valuable time and effort into baking the perfect pizza, the last thing you want is to have unevenly sliced slices. Picture the disappointment of serving up crooked or mismatched pieces; it's enough to put a damper on the entire meal. That's why having a good pizza cutter is an absolute must-have.
Your go-to pizza cutter should slice through pizza crusts seamlessly, without lifting or dragging the toppings along with it, ensuring that every slice is perfectly portioned and presented.
---
Never Settle For A Mediocre Pizza
---
Tips For Choosing the Best Pizza Prepping Utensils
Always invest in high-quality utensils that are durable while staying within your budget. Go for the best price-quality utensils.
Make sure to go for utensils with comfortable handles that are easy to use.
Before buying your utensils make sure you read reviews.
---
Frequently Asked Questions (FAQs)
What is pre-seasoned cookware?
When cookware, usually cast iron, is pre-seasoned, it means that a layer of wax or vegetable oil has been added to the surface to protect it from rusting while it's stored on shelves or in a warehouse.
How does not cleaning my oven affect the quality of my baked goods?
When baking, you must make sure to clean your oven regularly as skipping this step might result in charred baked goods.
How to avoid a burnt pizza?
Using the right type of dough and staying away from cold dough and excess flour will help you avoid burned pizza.
---
Check These Blogs Out To Improve Your Kitchen Experience: