There is no menu complete without a salad. Healthy Salad Recipes are frequently served as a refreshing side dish to a meal, but with all that goodness to offer, there's no reason why they can't be the main attraction of your dinner table.
Healthy Salad Recipes are also super simple to customize by adding kale here and removing lettuce there. You can make them even healthier than the original recipes by adding cheese for calcium or nuts for protein, for example.
---
Bright Flavors and Delicious Textures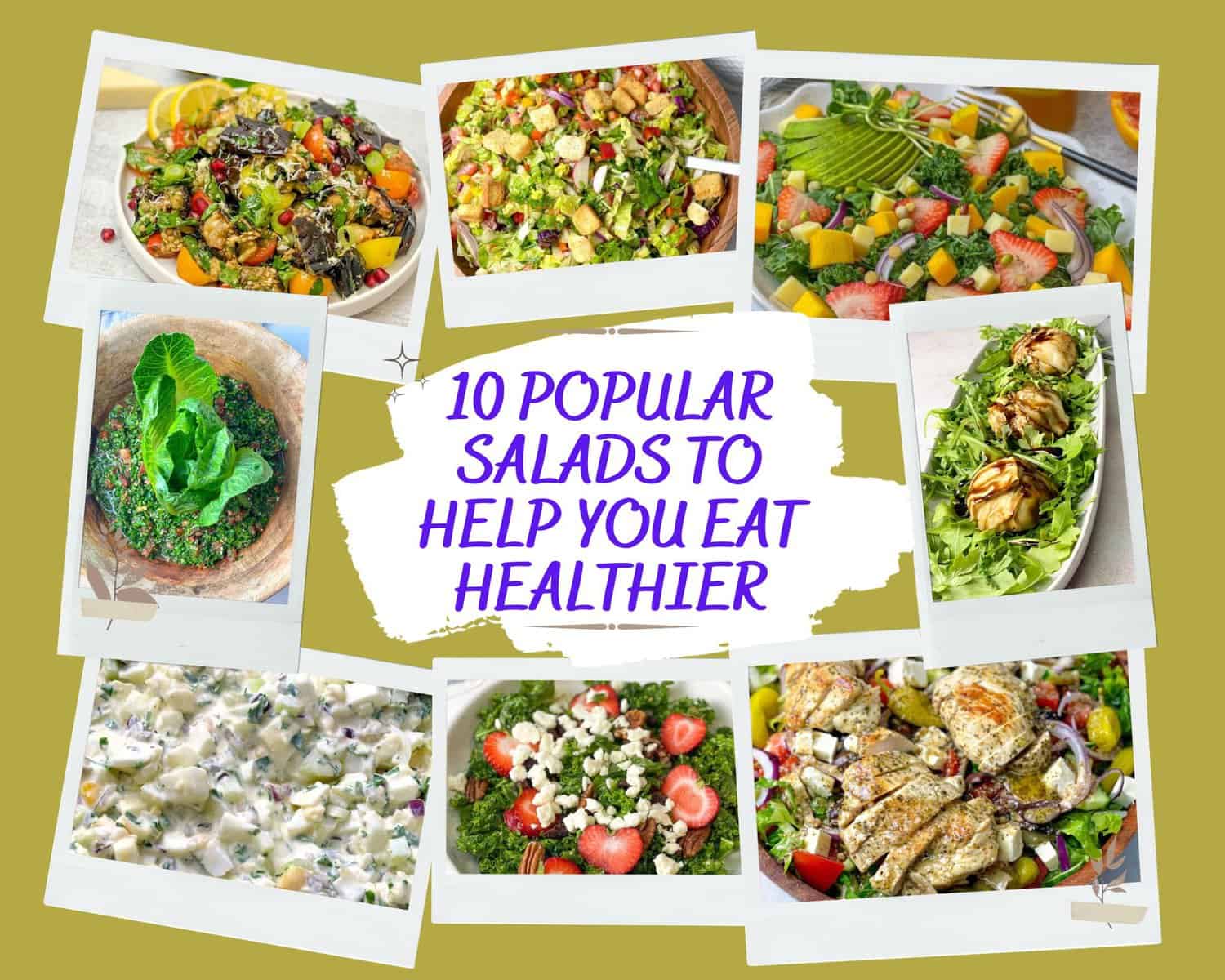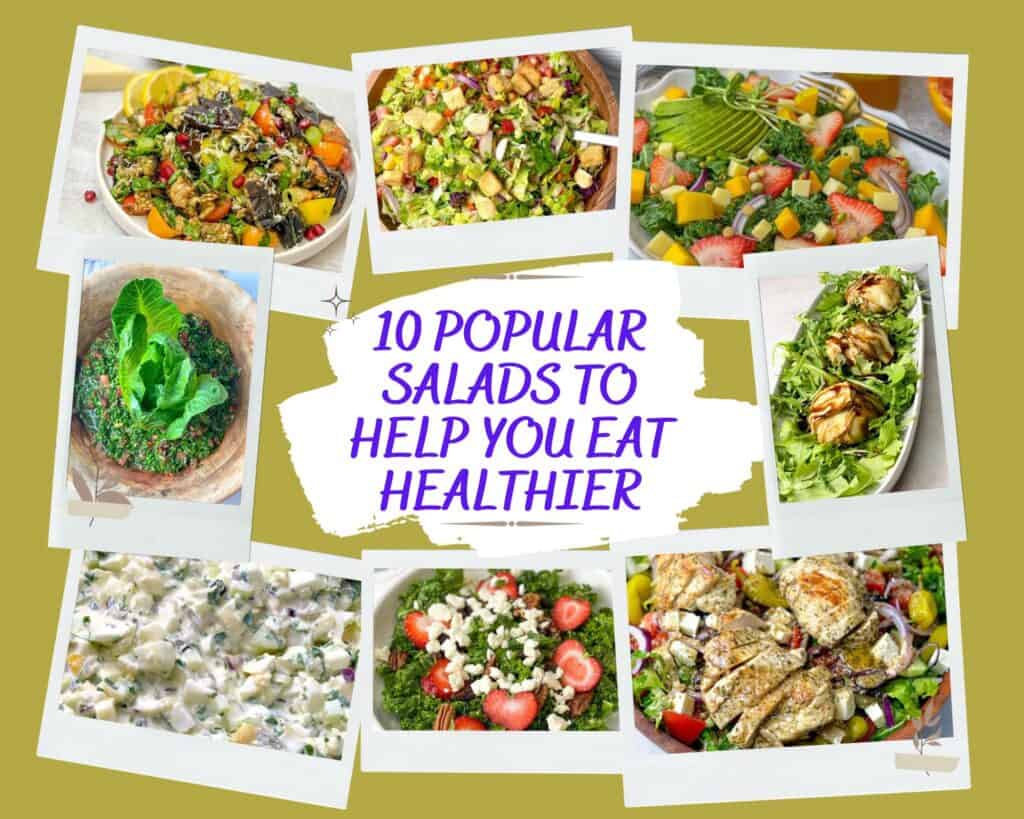 ---
Do you want an easy way to increase your vegetable intake? Include a salad! The healthy salad recipes below will help you boost the nutrition of your meals without sacrificing flavor, whether it's a Simple Middle Eastern Salad or a filling lunch like our The Best Macaroni Salad with Tuna.
---
How to Make the Best Salad Recipes
Salad is more than just lettuce and greens drizzled with dressing or vinaigrette. Consider it a meal with many layers of flavor (sweet, spicy, and savory), texture (crispy, crunchy, and creamy), and color (red, green, yellow, purple, orange).
Salads, in fact, are the most wonderful white canvas on which to unleash your creativity. Here are a few suggestions to get you started.
Create flavor layers. Begin with a vegetable base, then add seasonal ingredients, filling protein, healthy fats, and a tasty dressing or sauce.
Experiment with textures. The best salad is the one that has a variety of textures with each bite. Begin with a soft green base such as spinach, then add crisp bell peppers, juicy tomatoes, some berries, and crunchy nuts and seeds.
Make your salad bright. While green may be most of the times the base of your salad, keep in mind that nutrient variety comes from color variety. So make your salad as colorful as possible. The more color there is, the healthier your salad is!
---
Full of fresh ingredients with lots of flavor and crunch, Houston's Copycat Kale Salad will become your favorite.
---
Do yourself a favor and make this Fantastic Kale Dijon Salad– you'll love it even if you're not a huge kale fan!
---
There's nothing better than a savory platter of Roasted Eggplant with Burrata Salad. It is so light and refreshing!
---
The flavorful chicken on top of traditional Greek salad will please your taste buds!
---
My special spin on the Viral Green Goddess Salad recipe introduces a meal packed with flavors, nutrients, and loads of green goodness!
---
What about egg salads?
---
Tabouli salad screams healthy from start to finish and can be made gluten free – just omit the bulgar!
---
Fattoush salad will be the star of your dinner table.
---
Citrus Vinaigrette Strawberry Mango Kale Salad is a refreshing salad that will make a beautiful show-stopping center piece on your dinner table!
---
Want a filling and vibrant salad bursting with flavor and zest?
---
More Salads to Try:
---