Looking for a super convenient solution to address your overall wellness? Well, these Goli gummies might just be the right delicious addition to your daily health routine!
These risk-free gummies by Goli Nutrition possess powerful blends of vitamins and nutrients that will help support your overall wellness, all the while keeping a unique flavor profile.
Not sure yet what Goli products are right for you? This guide will help you make the right decision!
P.s. Keep checking the website for sales and deals! Benefit from a 10%-45% off with code "Tastegreatfoodie" at check out!
Click on this link and benefit from 20 to 40% off on products, especially during the holidays!
---
Goli Gummies for Overall Wellness!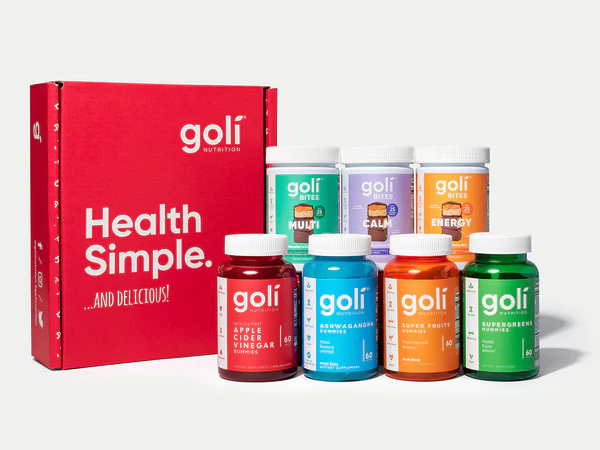 ---
It is safe to say that the spectrum of Goli Gummies are made with elements that kickstart your journey of wellbeing and good health!
They are gluten-free, vegan, non-GMO, unfiltered, and gelatin-free! Plant-based gummies at their finest!
Medical Disclaimer: Please keep in mind that this product does not cure, treat, diagnose, or prevent any medical condition.
---
Goli Apple Cider Vinegar Gummies
The world's first Apple Cider Vinegar Gummies By Goli Nutrition presents a unique and delicious blend of nutrients with tons of incredible health benefits!
Did you know that the benefits of apple cider vinegar date back centuries when it was used as a traditional remedy for digestion, gut health, and appetite?!
Here's a briefing of the product!
Ingredients
When it comes to ingredients, these gummies represent a combination of apple cider vinegar powder, organic beet root powder, organic pomegranate powder, essential vitamin B12, pectin, and vitamin B9.
Benefits
Goli's ACV Gummies are formulated with vitamin B12 and vitamin B9. Their wellness goals are to help support:
Cellular energy production
Heart health (through maintaining homocysteine levels)
Immune system
A healthy nervous system
Healthy nutrient metabolism
Red blood cell production
Antioxidant support
It is recommended to consume 1-2 gummies, 3 times daily.
So, are you looking for a gummy for overall good health?! Now is your chance!
Benefit from a 10%-45% off with Promo code "Tastegreatfoodie" at check out! Grab a bottle through this link, and enjoy tons of benefits with a natural apple flavor!
---
A Source of Powerful Vitamins And Nutrition!
---
Goli Ashwagandha Gummies
Looking for a tasty solution that will help you cope with stress and get a grip on that wild stress hormone?
Well, with a mission to help you relax, restore, and rewind, Ashwa gummies might just be the right solution for some relaxation!
---
A Little Background
Taking you on a trip 5,000 years back, Ashwagandha (Withania somnifera), an ancient Indian herb, has been widely used for millennia as an element in medicinal uses.
The function of the plant is well studied and adopted in modern medicine for its ability to help the body and mind adapt to stress.
In addition, this all ties back to Ayurveda, a traditional and holistic system of medicine, that utilizes natural medicine to create a natural balance between physical and mental health, Ayurveda,
---
Ingredients
Aside from being packed with KSM-66 Ashwagandha (the star of this show), this product contains mixed berries, pectin, and vitamin D!
Although this might not seem like much, trust me the KSM-66 Ashwagandha is a force on its own! Here's why!
---
Benefits
These Ashwa Goli gummies contain KSM-66 Ashwagandha that helps:
Reduce stress and promote calmness
Support endurance, physical performance, and muscle strength and size.
Control stress-related food cravings (This is a reason enough LOL!)
Support a general feeling of wellbeing
Boost sexual functions in women that need it
Support memory, concentration, information processing speed, and attention
Promote quality of sleep
If you feel like any of these aspects need a good push, then an Ashwa Gummy might be the right call for you!
Make your health a priority and go grab a bottle from this LINK!
Don't forget to use Promo code "Tastegreatfoodie" at check out to benefit from a 10%-45% off!
Take 2 gummies twice a day, and wake up feeling refreshed and restored. Don't miss out on a balanced body and mind!
---
Ready for a Balanced Body And Mind?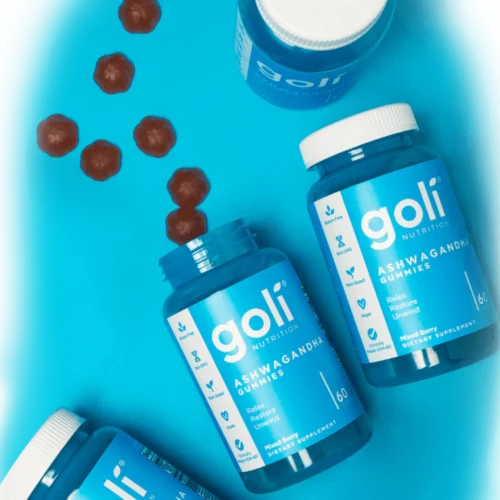 ---
Goli Superfruits Gummies
We wouldn't want to miss talking about beauty now, do we?
Looking for quick and easy ways to maintain your skin health, structure, and elasticity? Seeking a glowing and radiating skin? Does your immune system need the support of essential nutrients, but you don't know where to start?
Well…The solution is not exactly far, and comes in a shape of a gummy! Reach your skincare goals with Goli's Superfruits Gummies!
---
Why Will it Work?
These Goli clean, plant-based gummies are made with Bamboo shoot extract (silica) that produces collagen, Vitamins A, C, and E, Zinc, and of course pectin!
According to individual-based studies, these elements support the production of collagen and its synthesis, help maintain healthy eyes, and have powerful antioxidant activity and immune support capabilities.
The real meaning of beauty from the inside out!
---
Did You Know?
Based on the USDA Food Data Central, a daily serving of 4 Goli Superfruits gummies contain more:
Vitamin A than 7 pink Grapefruits, 29 Apricots, and 166 Apples
Vitamin C than 6.5 Kiwis, 34 strawberries, and 9 cups of Raspberries
Zinc than 11 Pomegranates, 14 cups of Blackberries, and 46 cups of Blueberries
Vitamin E than 4.8 Avocadoes, 1538 Grapes, 147 Bananas
---
I wouldn't have guessed that a day would come where I'd consume that much vitamins without swallowing hundred of fruits or pills! I absolutely love this!
Use this link to grab your own bottle, and take 2 gummies, twice a day!
And really, who doesn't like a good discount?! Use Promo code "Tastegreatfoodie" at check out to benefit from a 10%-45% off!
---
The Name Pretty Much Says It All!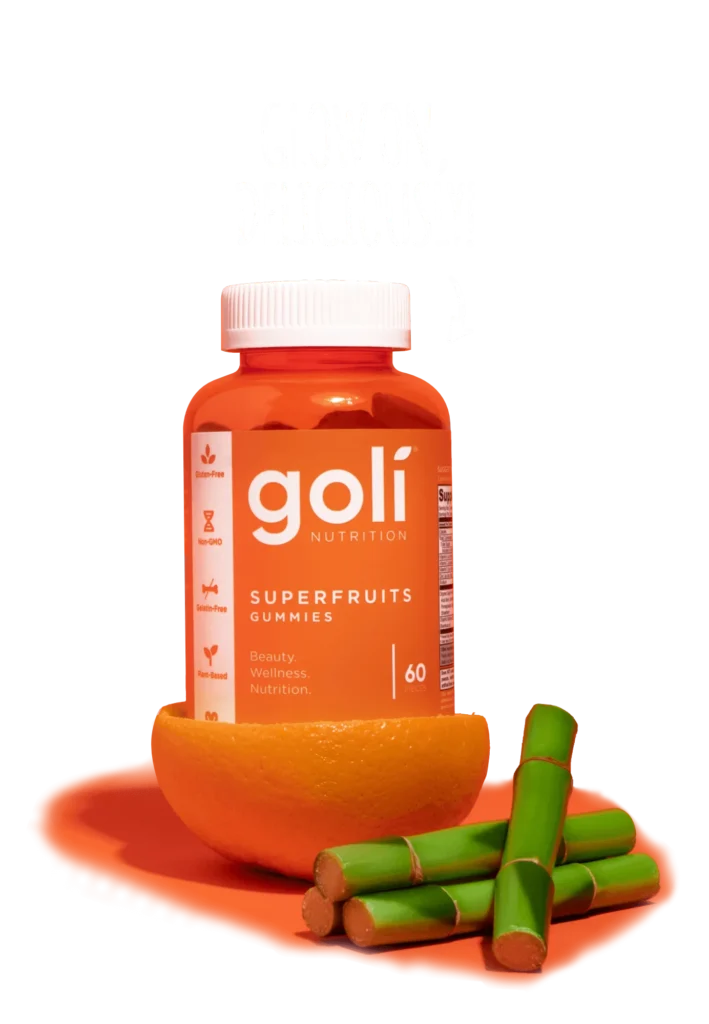 ---
Goli Supergreens Gummies
What if I told you that there is way to incorporate a spectrum of essential nutrients and minerals into your daily routine without the hassle of eating tons of veggies and chugging an endless supply of pills? Got your attention…right?
Goli Supergreens Gummies contain a probiotic blend and essential vitamins and minerals that support general health and wellbeing, including more:
Vitamin A and Niacin than 62 Brussels Sprouts
Thiamin than 52 cups of Spinach
Iron than 8 cups of Broccoli
Vitamin B6 than 6 cups of Asparagus
Zinc than 26 cups of Kale
---
What's The Benefit?
Well to put it slightly, these Supergreens Gummies are not called a powerhouse of benefits for nothing! Here's what you are signing yourself up for!
Aside from supporting your immune, nervous, and digestive system, the elements found in the gummies support energy metabolism, liver function, and provide antioxidant support.
Consume 2 gummies, twice daily
Pretty mind-blowing, right?! Well…get that 10%-45% discount by using Promo code "Tastegreatfoodie" at check out, and see for yourself through here!
---
Contains a Powerhouse of Benefits!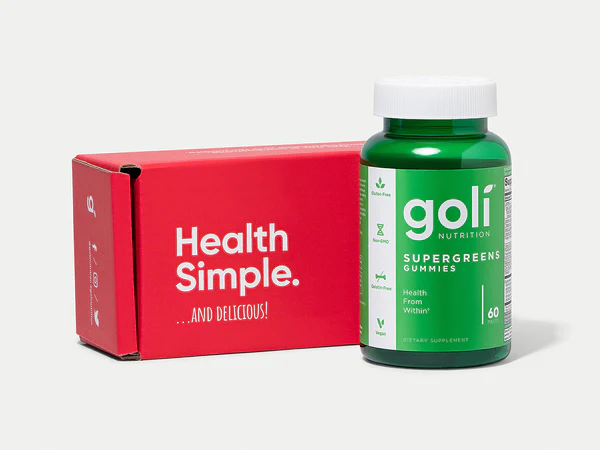 ---
Goli Triple Action Immune Gummies
When it comes to Triple Action Immune Gummies, don't let the delicious Blackberry Strawberry Lemonade flavor distract you from the abundance of benefits hidden within the powerful five elements.
With a powerful combination of Vitamin C, D, and Zinc, Pectin, Botanical Blend, and Black Elderberry Extract, which was used for centuries to support overall wellness, these Triple Action Immune Gummies are here to make a statement.
The triple action of Vitamins and the rest of the blend supports the immune system and the overall immune function, and provide antioxidant support.
And as Goli Says it, good things comes in threes!
---
Usage
According to the Goli nutrition website, it is recommended to take 2 gummies, once daily.
Give your immune system a boost and buy a bottle now with a 10%-45% off using Promo code "Tastegreatfoodie" at check out!
---
Super Immune Support Ingredients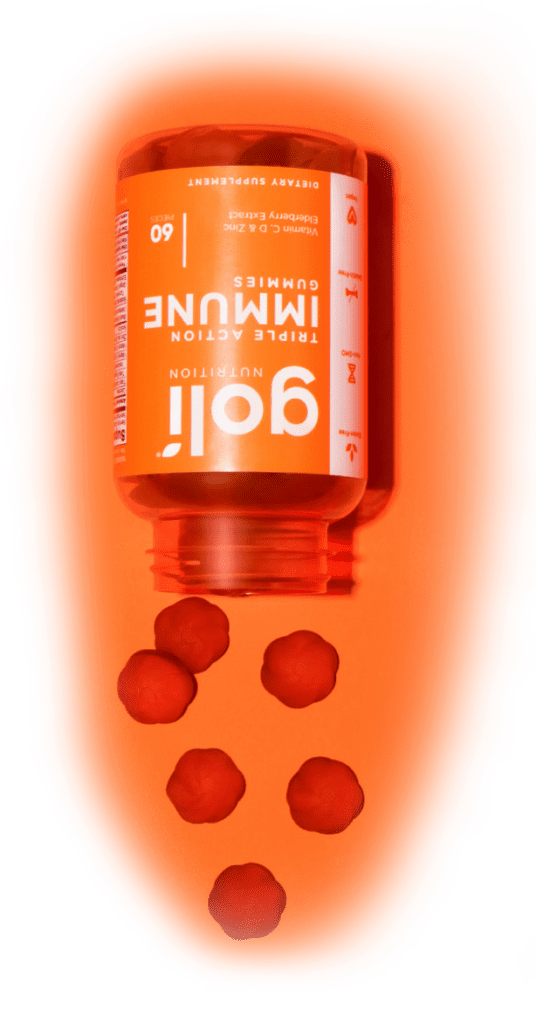 ---
Goli Dreamy Sleep Gummies
An easy solution that would help us tune out our hectic and busy lives and fall into a restful and blissful sleep? YES PLEASE!
I guess the supplement of our dreams is finally here! Let's start by putting your mind at peace…literally.
Will it Work?
The Goli Dreamy Sleep Gummies are made with balanced dose of Melatonin, Vitamin D, Magnesium, a unique herbal blend of Tart cherry, organic chamomile extract, and Passionflower extract, Pectin, and Lemon Balm extract.
Benefits
Now it was already stated that the blend of ingredients promote relaxation and sleep; but what does that mean exactly?
To put it plainly, expect to fall asleep faster, stay asleep longer, and support occasional sleeplessness.
In addition, the presence of Vitamin D and Magnesium help support a healthy immune system and its function.
Usage
Goli Nutrition suggests you take 2 gummies at bedtime. Note that these gummies are not for, and should not be consumed by children.
Ready for a well-deserved sleep? A "dreamy" bottle is waiting for you through this link!
Pretty much sure your financial dreams will thank you too if you use Promo code "Tastegreatfoodie" at check out to benefit from a 10%-45% off!
---
The Supplement of Our Dreams!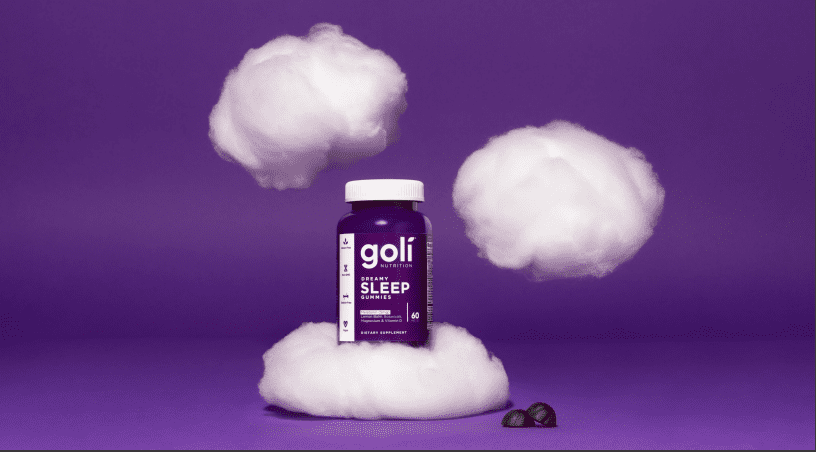 ---
Things to Keep in Mind
1: Goli manufactured their products with pectin, a fiber found in fruit peels, instead of gelatin like most gummies. This makes them vegan.
2: Be aware that individual results may vary. The statements are driven from ingredient-based studies, while the product itself hasn't been tested by the Food and Drug Administration.
3: For further information on the gummies properties (calories, sugar, etc.), check the Goli Nutrition official website, or their product pages, through this link.
4: Goli Gummies do not contain Yeast, wheat, milk, eggs, gluten, soy, gelatin, peanuts, shellfish, dairy, artificial sweetener, artificial colors, artificial flavors, agave, artificial preservatives, or salicylates.
---
Frequently Asked Questions
Where should I store my bottles of gummies?
You can store your gummies literally anywhere! Whether it is in your bathroom vanity, kitchen pantry, desk, gym locker, bag, or car. Have a gummy anytime, anywhere!

Can these gummies cure diseases?
As I previously mentioned, these products are not meant to cure, treat, diagnose, or prevent any disease.
Are Goli Gummies kid-friendly?
With the presence of a well-balanced diet, it is safe for children to take 1 Goli gummy a day.
---
Other Blogs That Might Interest You
---
Don't Miss Out on Good Health!
---