Indulgence meets elegance, and every sweet tooth's desire is granted a heavenly reward: the irresistible Neiman Marcus Chocolate Chip Cookie. Step into a world where luxury and flavor intertwine, as we unveil the tale of a cookie that captivates taste buds and leaves a trail of wonder with every melt-in-your-mouth bite.
From the finest chocolate chips to the freshest butter, no expense is spared in creating this culinary masterpiece. So, don't hesitate to indulge in these homemade treats and savor the rich chocolaty goodness of these Neiman Marcus-inspired cookies!
---
Melt-in-Your Mouth Cookies
---
What Is The Neiman Marcus Chocolate Chip Cookie?
---
Unleash the Magic of Neiman Marcus Chocolate Chip Cookies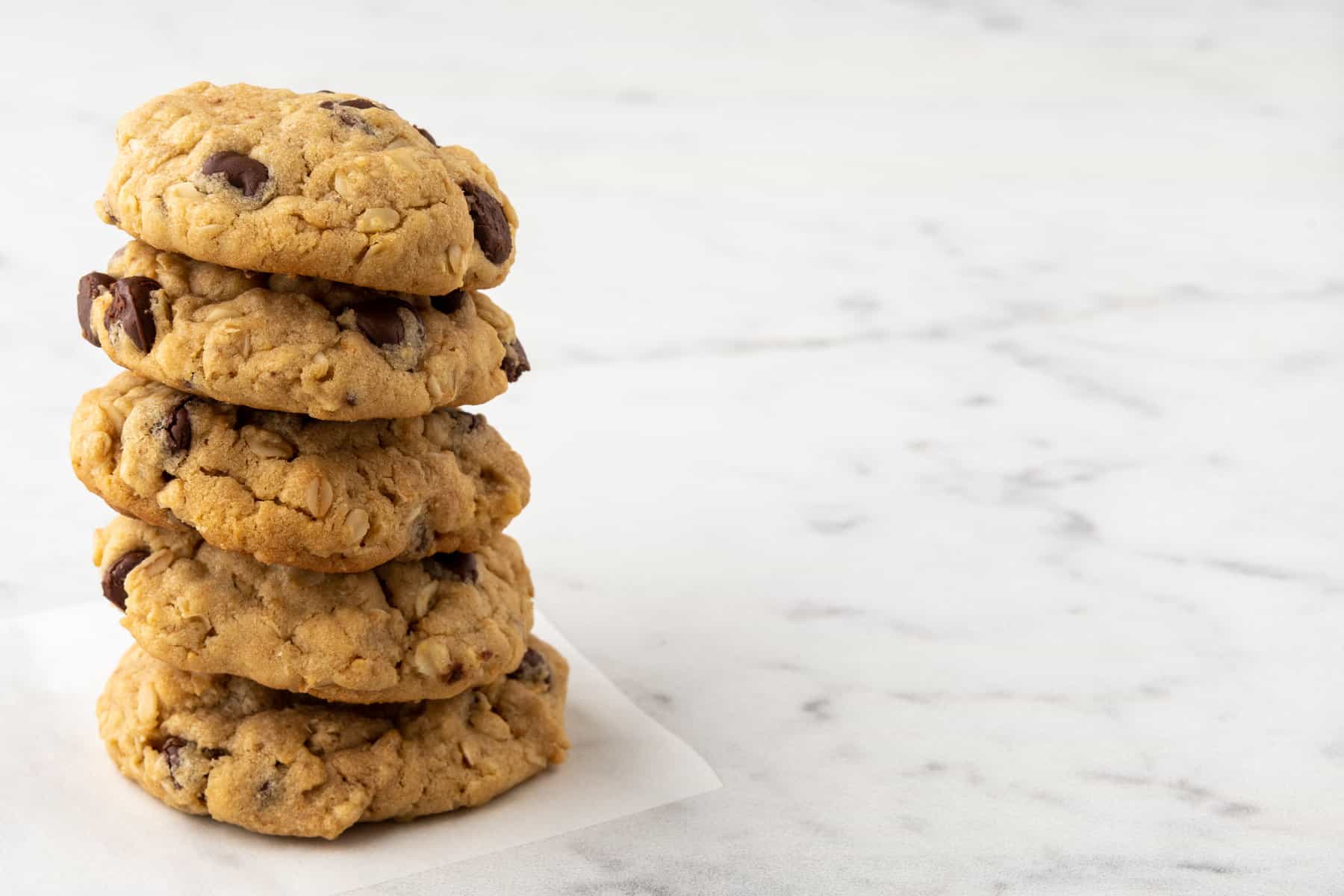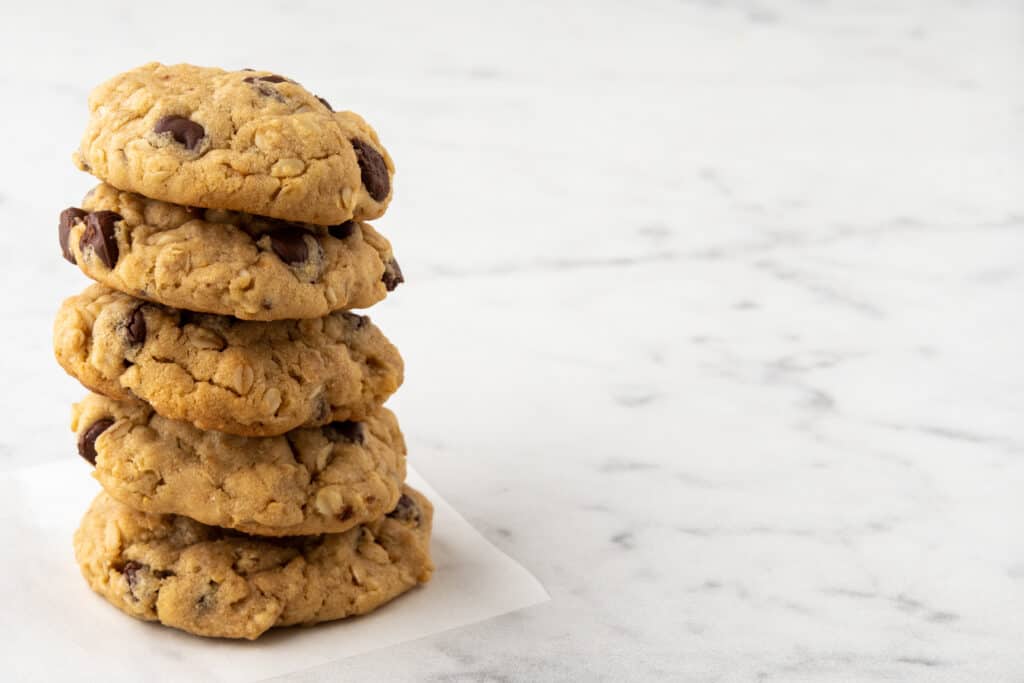 ---
What Makes the Neiman Marcus Chocolate Chip Cookie Special?
---
Experience the Delight of Sinking Your Teeth Into these Soft-Chewy Cookies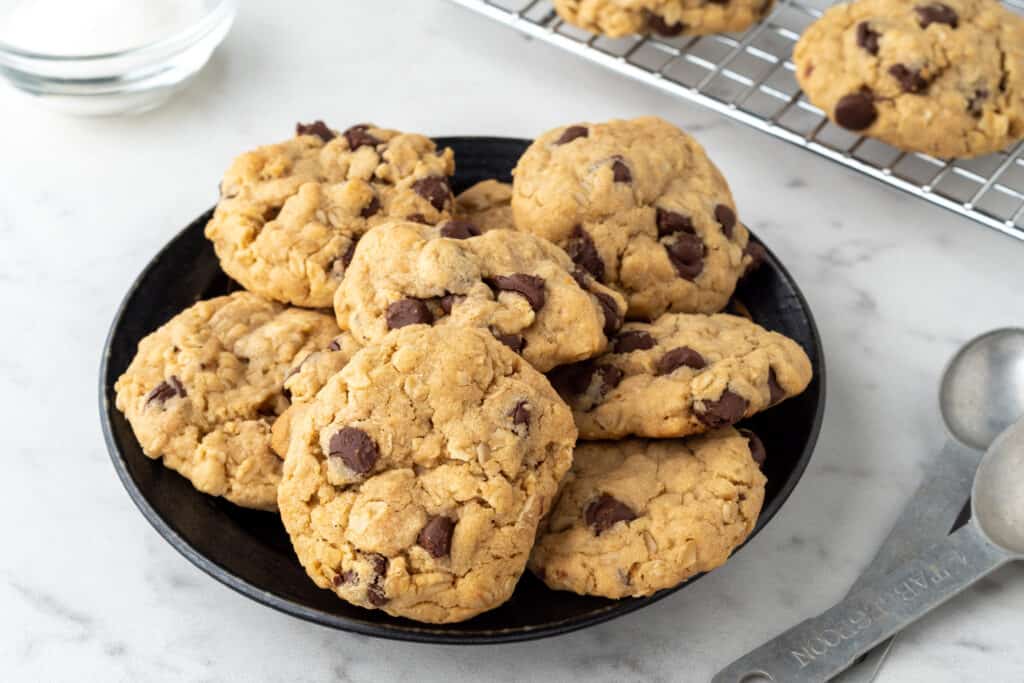 ---
Tips and Tricks
---
How to Store These Chewy Cookies
---
Love in Every Bite To Master the Neiman Marcus Chocolate Chip Cookie
---
Frequently Asked Questions (FAQ)
How do I know when the cookies are finished baking?
When the edges of the homemade chocolate chip cookies have turned a light golden brown and one tablespoon of the centers are still slightly moist, they are ready to be removed from the oven.
Can I use salted butter instead of unsalted?
I recommend using unsalted butter for this specific cookie recipe since salted butter can make them very salty.
Why do so many cookies with chocolate chips fail?
Too soft or even melted butter is frequently to blame for flattened cookies. As a result, cookies spread. Too little flour is the other problem; be sure you are an expert at measuring. Also, baking cookies on hot cookie sheets will cause them to flatten as well.
What makes cookies dry?
Too much flour is the primary cause of dry cookies. The most frequent cause of failure in almost any baking recipe is over-measuring the flour.
Can I freeze the cookie dough?
Yes! You can mix and freeze chunky chocolate chip cookie dough for up to six months in a freezer-safe container. When ready to use, remove the desired quantity of cookie dough balls, allow them to come to room temperature, and bake in accordance with the recipe directions.
---
Neiman Marcus chocolate chip cookie Ingredients:
Unsalted butter, softened
Granulated sugar
Packed brown sugar
Eggs
Vanilla extract
All-purpose flour
Old-fashioned rolled oats
baking powder
Baking soda
Salt
Semisweet chocolate chips
Chopped nuts (such as walnuts or pecans)
---
Great Recipes You Should Try
---
Neiman Marcus Chocolate Chip Cookie
A delectable cookie boasts a perfectly crispy exterior and a soft, gooey center that melts in your mouth. Indulge in the irresistible combination of sweet and savory flavors, making it the ultimate treat for any chocolate lover.
Ingredients
2 cups All-purpose flour
2½ cups Old-fashioned rolled oats
1 cup Granulated sugar
1 cup Packed brown sugar
½ teaspoon Baking powder
½ teaspoon Baking soda
2 cups Semisweet chocolate chips
1½ cups Chopped nuts such as walnuts or pecans
2 Eggs
½ teaspoon Salt
1 cup Unsalted butter softened
1 teaspoon Vanilla extract
Instructions
Preheat your oven to 375°F (190°C) and line a baking sheet with parchment paper.

In a large mixing bowl, cream together the softened butter, granulated sugar, and brown sugar until light and fluffy.

Add the eggs one at a time, beating well after each addition. Stir in the vanilla extract.

In a separate bowl, combine the flour, rolled oats, baking powder, baking soda,and salt. Gradually add the dry ingredients to the butter-sugar mixture, mixing well after each addition.

Stir in the chocolate chips and chopped nuts until they are evenly distributed throughout the cookie dough.

Drop rounded tablespoons of dough onto the prepared baking sheet, spacing them about 2 inches apart. You can also use an ice cream scoop for uniform-sized cookies.

Bake in the preheated oven for 10-12 minutes, or until the edges are golden brown.

Remove the baking sheet from the oven and let the cookies cool on the sheet fora few minutes. Then transfer them to a wire rack to cool completely.

Enjoy your homemade Neiman Marcus chocolate chip cookies!
Notes
Make sure to use high-quality ingredients, such as real butter and premium chocolate chips, for the best flavor and texture.
Over-mixing can lead to a tougher texture in the cookies. It's best to mix until the ingredients are just combined, ensuring a soft and tender cookie.
Additionally, chilling the dough before baking can help prevent spreading and result in a thicker, chewier cookie.
Mixing the ingredients in the suggested order allows for proper incorporation and helps to evenly distribute flavors throughout the dough.
Separating wet and dry ingredients prevents clumping and ensures a smoother batter, resulting in a more consistent cookie texture. Following these steps will yield deliciously soft and perfectly balanced cookies.
The butter should be softened, but still slightly firm when making the cookie dough.
Nutrition
Calories: 690kcalCarbohydrates: 80gProtein: 10gFat: 38gSaturated Fat: 18gPolyunsaturated Fat: 8gMonounsaturated Fat: 9gTrans Fat: 1gCholesterol: 70mgSodium: 183mgPotassium: 358mgFiber: 6gSugar: 46gVitamin A: 530IUVitamin C: 0.2mgCalcium: 79mgIron: 4mg