Indeed, the Holy Month of Ramadan is almost here! So, my best wishes are for you to stay energized, happy, and well-nourished with my Easy and Healthy Ramadan Recipes!
You should definitely check out my international and Middle Eastern recipes that are just perfect for iftar (breaking your fast), for dessert time, and for suhoor (a meal consumed early in the morning before fasting).
Ramadan Mubarak to those who observe, and for those who don't, well, reap the benefits of these easy and healthy recipes!
---
What Is Ramadan?
Ramadan is the ninth month in the Lunar calendar observed by Muslims all over the world. For the most part, it is a month of fasting, prayers, reflections on important life matters, as well as appreciation of family gatherings.
Also, this holy month is regarded as one of the Five Pillars of Islam. Muslims keep fast for 29 to 30 days: every day from dawn till sunset the fasting Muslims totally abstain from food and water.
So, it's very important to eat well-balanced and nourished food. That's why I have made a collection of easy and healthy Ramadan recipes that will nourish you during fasting.
---
Mental and Physical Benefits of Ramadan
There are some amazing mental and physical benefits of fasting during Ramadan, or really just fasting in general! Even if you are not Muslim, you can definitely try to practice fasting for a few days and realize how beneficial it is! I am pretty sure you will never have regrets!
As for the mental benefits, this holy month has some important ones. So Ramadan, as a month of sacrifice, teaches people self-discipline, cleanses the soul, encourages acts of sincere generosity, and helps to develop empathy towards the less fortunate.
In addition, there are some of important physical health benefits such as:
First, fasting helps to detoxify the body! Because not eating and drinking for 10-12 hours is a natural method for the digestive system to cleanse itself.
Second, weight loss is another benefit! Obviously, after such a long fasting day, you will consume less calories and much less food quantity to help your body digest what has been consumed.
Third, fasting lowers your blood sugar, cholesterol, and blood pressure! So, it means that you'll definitely improve your health, even for a few weeks!
Next, your appetite will be reduced! When you avoid overeating food all day, your relationship with food becomes conscious and healthy.
Last, fasting improves metabolism! It gives your digestive system a long break that helps to process food nutrients in a much better way.
---
Tips for Staying Healthy During Ramadan
Do you want to stay active and healthy during Ramadan? So, here are a few tips for having the best Ramadan ever!
You should always break your fast with a few dates and a cup of water. Besides, dates are gentle on the stomach and very nutritious. They have high levels of fiber, are packed with magnesium and potassium, and will also give you great energy after a long day of fasting.
You must eat water-dense soups and meals to avoid dehydration. Also, it is better for you to avoid caffeine. Coffee-based drinks as well as black and green tea stimulate body water loss.
For your iftar, you must try to have well-balanced and nourishing meals. Also, you have to make sure to include in your meals protein-rich foods such as beans, meat, chicken, and fish.
Don't forget about complex carbs that are in whole grains such as oats, quinoa, lentils, and beans. You've got to pay attention to high-fiber food such as dried fruits, broccoli, beans, and avocado.
You should not miss your suhoor, which is a meal eaten before dawn! Suhoor is very important since it helps you to keep more nutrients and liquids in your body for a long fasting day.
---
Easy and Healthy Ramadan Recipes
It's very important to keep your body well nourished and full of energy during the fasting day. So, here are delicious, easy, and healthy Ramadan recipes for this blessed and holy month!
---
Refreshing Ramadan Salads
After you break your fast with dates and water, it's time for a fresh and delicious vegetable salad! Just have a look at these famous Lebanese Tabouli Salad and BEST Fattoush Salad with Dressing recipes!
Aren't they truly mouthwatering? Without a doubt, these authentic Lebanese salads are literally everyone's favorite! Also, they are your best options at getting in your fiber and nutrients for the evening!
---
Mouthwatering Tabouli and Fattoush Salads
---
You should also try these recipes for salads if you're looking for less traditional options:
---
Healthy Ramadan Soups
After salads, it's time for healthy and water-based soups to hydrate your body! You will be amazed how Red Lentil Soup and Best Chicken Healing Soup are so gentle on your stomach! Also these soups provide you with all the necessary liquids you need!
---
Immunity Boosting Soups!
---
You should surely try these other recipes for more soup choices:
---
Easy Ramadan Appetizers
We all know that it is almost impossible to imagine a Ramadan iftar table without the famous Spicy Potato and Cilantro (Batata Harra) and everyone's favorite Best Creamy Hummus with Tahini! Also, I am sure that you will love these appetizers as much as me and my family do!
---
Look at These Simple and Tasty Appetizers!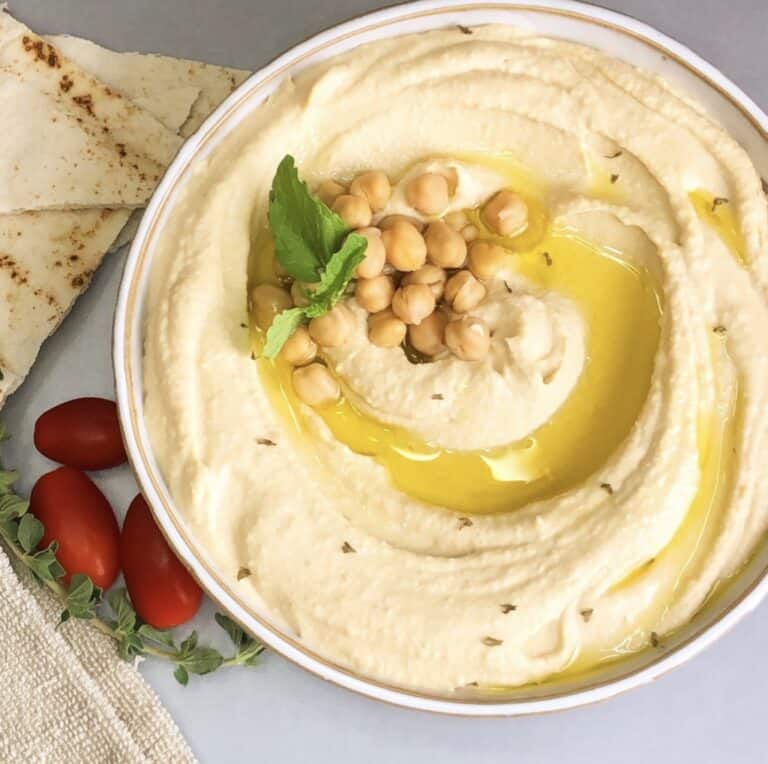 ---
Definitely try these easy and healthy Ramadan recipes for more delicious appetizers:
---
Healthy Main Ramadan Dishes
Now it's time for the main dish that is full of protein, fibers, and carbs! Such a soft and delicious Lemon Mint Garlic Chicken Stew is a one-pot meal that will be your favorite one! In addition, a nourishing Pea and Carrot Stew (Bazella w Roz) recipe is really easy to make and everyone will love it!
---
Nutritious and Easy Ramadan Main Dishes
Universal Ramadan Flat Bread Recipe
Can you imagine having homemade, fresh, and hot bread on the table in less than an hour cooked on the skillet? Surely you can eat it with zaatar, cheese, or veggies for your suhoor. But most importantly, you can eat this flat bread with any of your main dishes to have a more fulfilling meal!
---
Simple Skillet Flat Bread
---
Also, you should definitely try these healthy recipes for more protein and fiber-rich meals:
---
Easy Ramadan Desserts
When you get some rest after iftar, you will definitely crave some sweets and desserts! So, why not to continue to keep it healthy and light and eat baked nutritious desserts? I assure you that Lebanese Sfouf (Turmeric Cake) and Easy knafeh with Mozzarella Cheese will satisfy all your sweet cravings!
But on top of all, nothing can be compared to the most delicious Creamy Vegan Rice Pudding (Dairy & Gluten Free)! It is not only very easy to make but also tastes like heaven and requires simple ingredients!
---
Try These Perfect and Authentic Lebanese Sweets!
---
Have a look at these amazing dessert recipes:
---
Easy Ramadan Suhoor Recipes
Suhoor is an important meal for people who are fasting. Moreover, suhoor is a perfect time to enjoy breakfast recipes that will fill you with energy for the rest of the day!
In case you get tired of traditional iftar meals, swap a day out for a breakfast for iftar recipe! I assure you that delicious and simple Loaded Labne Toast or crunchy Manakeesh with different toppings will fill your suhoor time with tasty joy!
---
Traditional Lebanese Breakfasts
Sweet Suhoor Recipes
If you prefer to satisfy your sweet tooth during suhoor time, then creamy Viral Brioche Custard Toast and protein-packed Homemade Date Biscuit Nut Bars will definitely become your favorite ones!
---
Deliciously Sweet Suhoor
---
Also you should try other delicious options for suhoor:
---
Ramadan Beverages
Making the most of iftar and suhoor is important for you to feed your body with the necessary nutrients and replenish you with hydration levels! So, here are the best 3 Ramadan beverages to boost your water intake!
Cantaloupe Mora Smoothie will hydrate you perfectly since it's made up of nearly 90% of water! Also, Blender Mango Soft Serve |Ice Cream in 5 Minutes will excellently hydrate and refresh your hot evenings! Protein-loaded Avocado Smoothie with Whipped Ricotta Cheese will satisfy your urge for a fulfilling drink!
---
Healthy Ramadan Drinks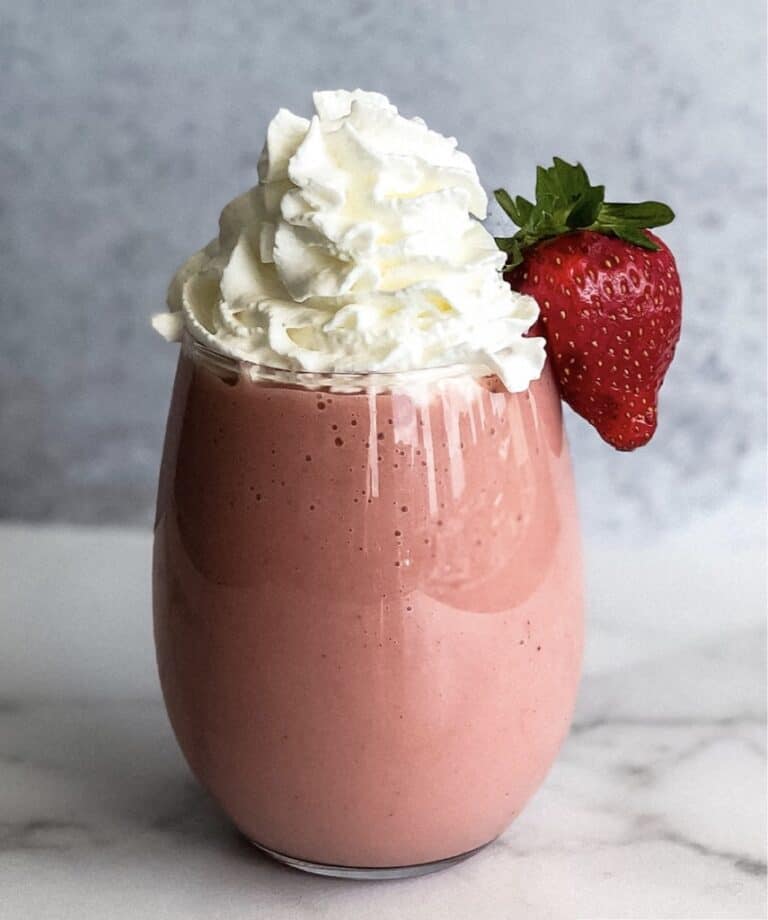 ---
For other beverages recipes, you must try these easy and healthy recipes:
---